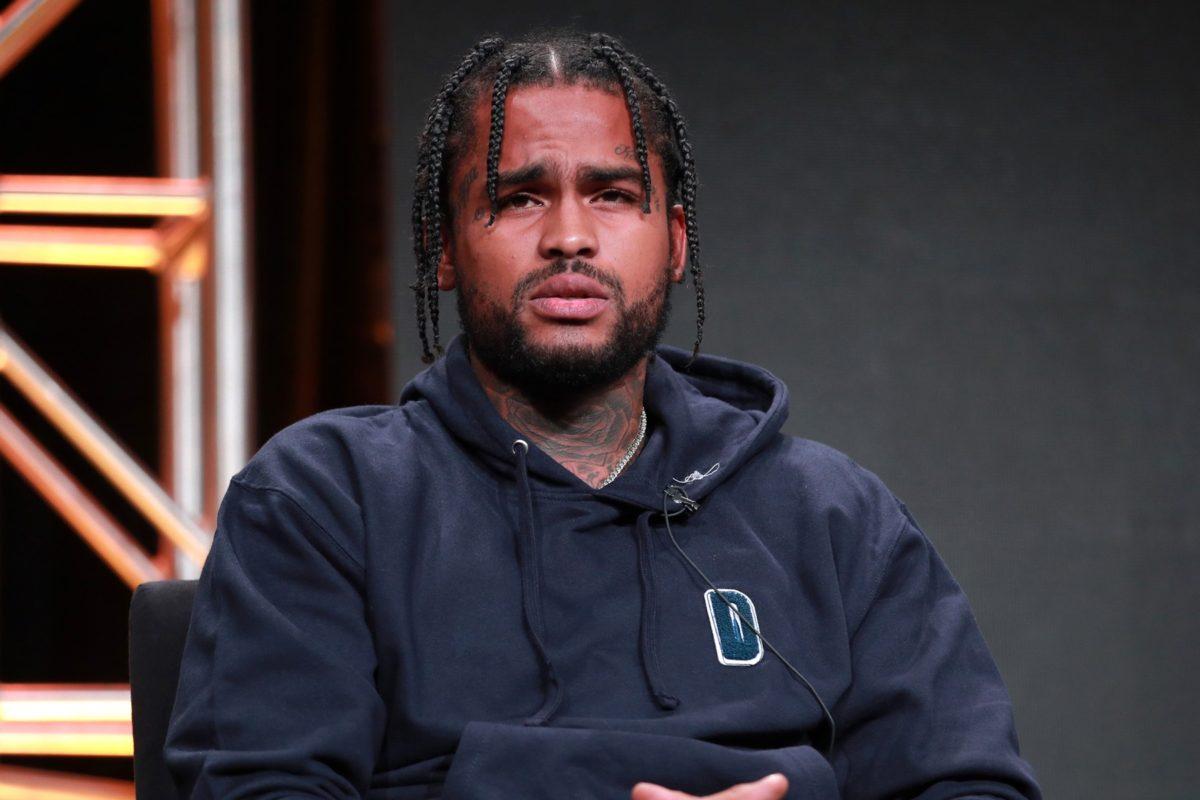 Dave East was reportedly set to make an appearance at the Icon Nightclub in Boston this past Friday (November 29), but was allegedly denied entry because of reported death threats towards him.
Dave East took to Instagram to give his take on the situation "The club owner to Icon in Boston said he got 2 anonymous phone calls that they was gone shoot me tonight lol so they ain't let me in the club," he wrote. "I know one thing, if a nigga gone do that he ain't calling the club telling them. Sorry to whoever came out to see me and to the owner of Icon you a bozo."
Icon Nightclub has yet to respond to Dave East's claims. Take a look below.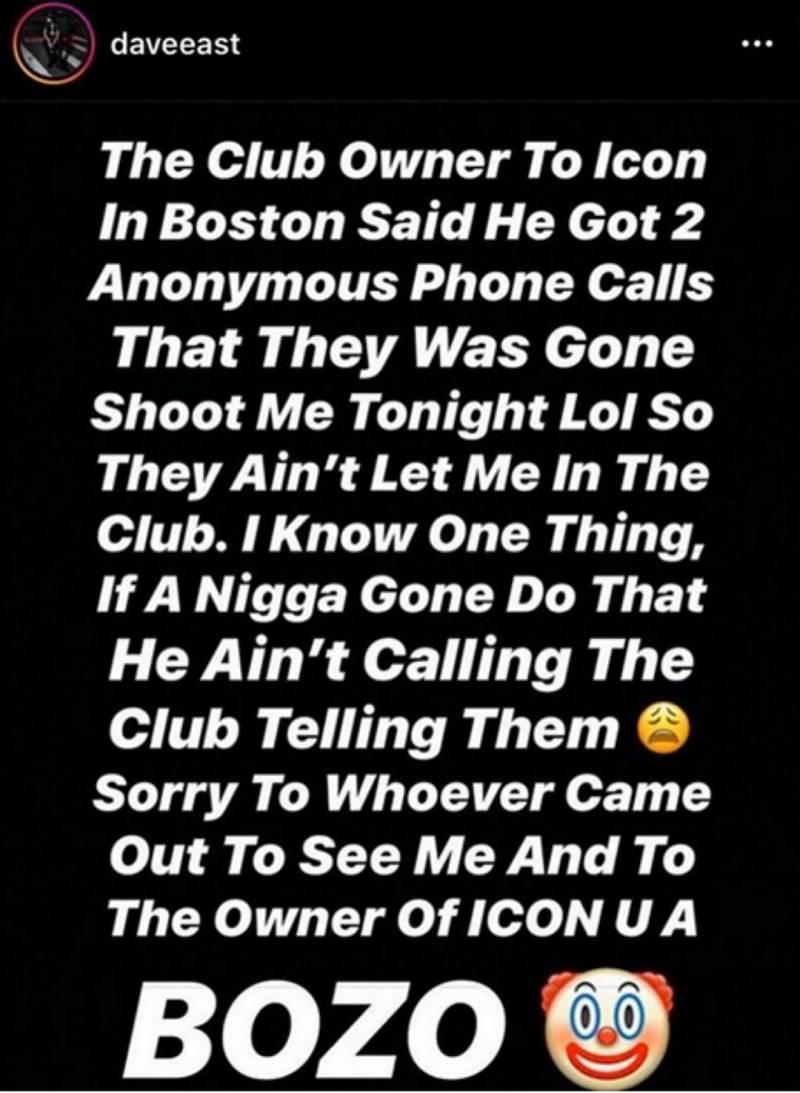 in other news, Kid Rock Escorted off Stage after Drunken Rant Against Oprah Winfrey.
The 31-year-old is currently performing shows in support of his new album Survival, which arrived earlier this month. The 20-track effort featured guest appearances from Nas, Rick Ross, Fabolous, Gunna, Lil Baby, Ty Dolla $ign and DJ Premier, among others.