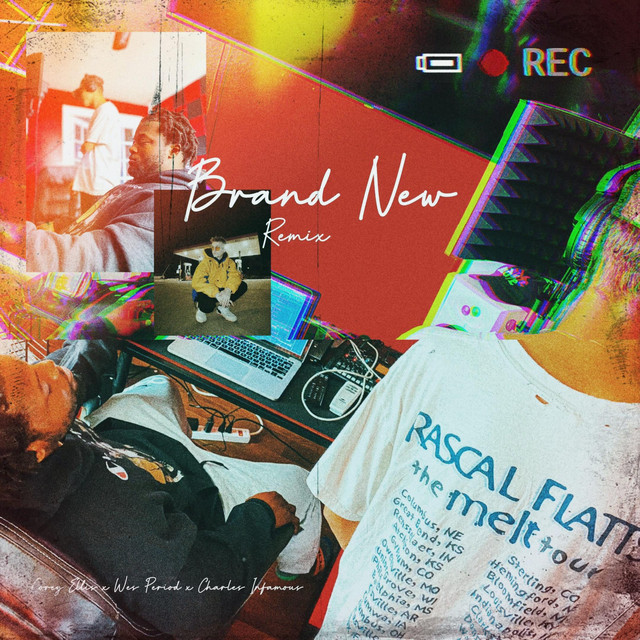 The "Brand New Remix" Is Available Now On All Digital Platforms LAS VEGAS (June 6th, 2021) – Upcoming East Coast artist, Corey Ellis, West coast legend Wes Period and new face Charles Infamous to release their new song "Brand New Remix" through
"Brand New Remix," features rising rapper/artist Corey Ellis, who has collaborated with artists such as Vory, 24hrs and Futuristic and released smash hits such as "Let's Go," "Five Times Twenty," "Bossed Up," and many more over his rise to the top. Joining the Remix is West Coast veteran Wes Period who has recently gone independent after splitting from Interscope Records, bringing his signature style and bars to this wild ride of a record. Up and coming artist Charles Infamous also lends his sing-rap style to the record showcasing how powerful of a force he will grow to be in the coming years.
The track states, "Brand New whip hoping outside with a brand new b*tch" featuring an ethereal melodic guitar riff sound that will put you in the perfect state to push you forward and get that last rep at the gym.
NovaWave Records is an independent record label out of Las Vegas NV, started by Kyle Treadwell aka "NovaWaveKyle". This year, he plans to show that independent labels can be just as powerful as the major labels. With their first massive release of the year, "Bossed Up" (Featuring Vory) by Zach Salter & Corey Ellis, followed by "One Time" (Featuring Tory Lanez) by Eric Remy & Luis Figueroa, the independent label is gearing up for a year unlike any other. www.novawaverecords.com
Listen to "Brand New Remix" on your favorite digital platform.