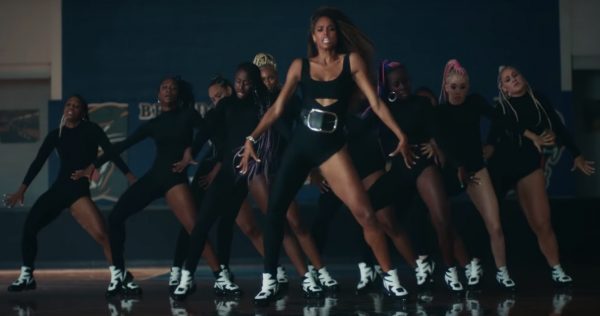 Ciara Dose Video
Ciara hit the streets of Atlanta with a team of talented dancers and enthusiastic marching bands with the first visuals for her single "Dose."
Taking over the streets of Atlanta, Ciara boasted her HBCU pride, and she continues the party with the second dose of visuals.
Opting to take the dancers and the band indoors this time, the official music video takes place in a gym where the bombastic horns and college spirit feels right at home.
Directed by Jamaica Craft, Diane Martel, and Ciara herself, the "Dose" music video avoids the industry-standard green screen scenes and keeps things grounded in reality.
Sticking with her Atlanta pride, Ciara even enlists the city's mayor Keisha Lance Bottoms for a quick cameo appearance.
Watch the "Dose" Video below.
https://www.youtube.com/watch?v=5HsRDuRSgQQ&feature=player_embedded