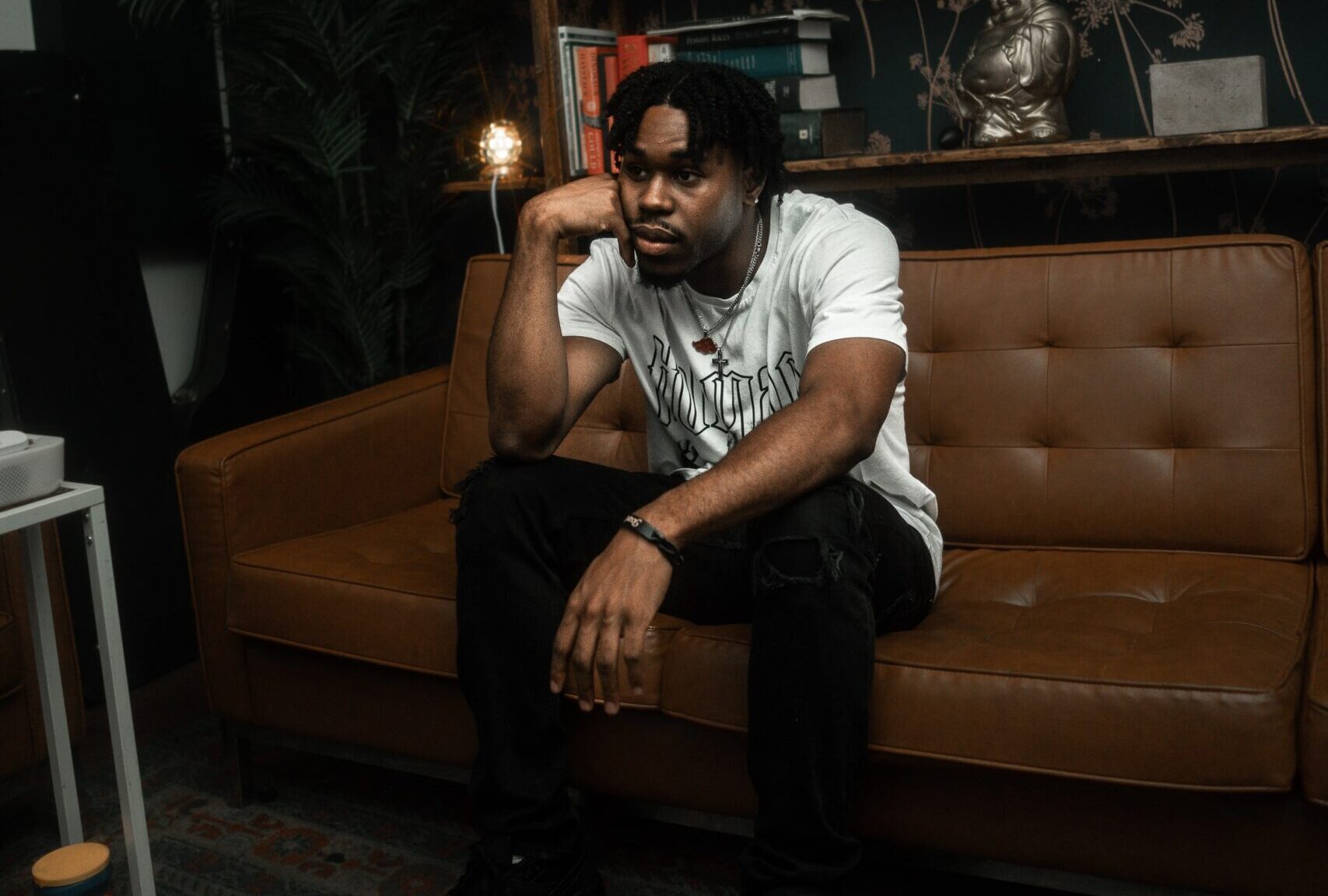 Chuka, The Destroyer will tell you that he derived his stage name from the fact that older kids told him that he looked like Tyler, The Creator as a child, but one listen to his discography will show you that the Carson, California native's influences reach far beyond his fellow SoCal MC.  He credits his influences as Ne-Yo, SuperDuperKyle, Tory Lanez and Drake, as well as an increasingly common source for inspiration: video game soundtracks.
"My parents were extremely religious, so growing up, I didn't listen to much rap or R&B besides what played on mainstream radios," said Chuka, The Destroyer.  "I did play a lot of video games, specifically anime and fantasy games."
As Chuka has gotten further into his career as an artist and has started to form his own unique sound, he says he's been compared to 6LACK and YNW Melly, comparisons in which he will gladly take.  It's clear that he's trying to be more versatile in order to stand out from other aspiring rappers and that he's going to do whatever it takes to make it to the top.
"This year, I wanted to challenge myself and grow since I knew I could make lots of songs," said Chuka, The Destroyer.  "I wanted to increase the quality of the songs and my knowledge of music by learning how to produce."
Indeed, Chuka, The Destroyer's talents extend far beyond the microphone.  The 19-year-old Nigerian-American has "been involved" with music since second grade, and he has learned to do everything that is involved in the process of creating a musical body of work.  His most recent mixtape, June, July, is entirely produced, engineered and written by him, and he's not done improving his rapidly advancing skill set.
"After releasing this self-produced mixtape, I plan to further hone my sound and music skills," said Chuka, The Destroyer.  "I plan on having more shows, going harder on promotion, learning more about production and putting my name out for everyone to know."
Artists beware, Chuka, The Destroyer is looking for collaborations but is just as happy to kill any beat you might decide to hop on.  Producers, if you're looking for someone to do your beat justice, you have your man.  To those of you looking for a fire new artist to add to your rotation, then rest your gaze on the prolific legend in the making: Chuka, The Destroyer.
If you want to get in contact with Chuka, The Destroyer, you can do so by following him on Instagram or by visiting his website.