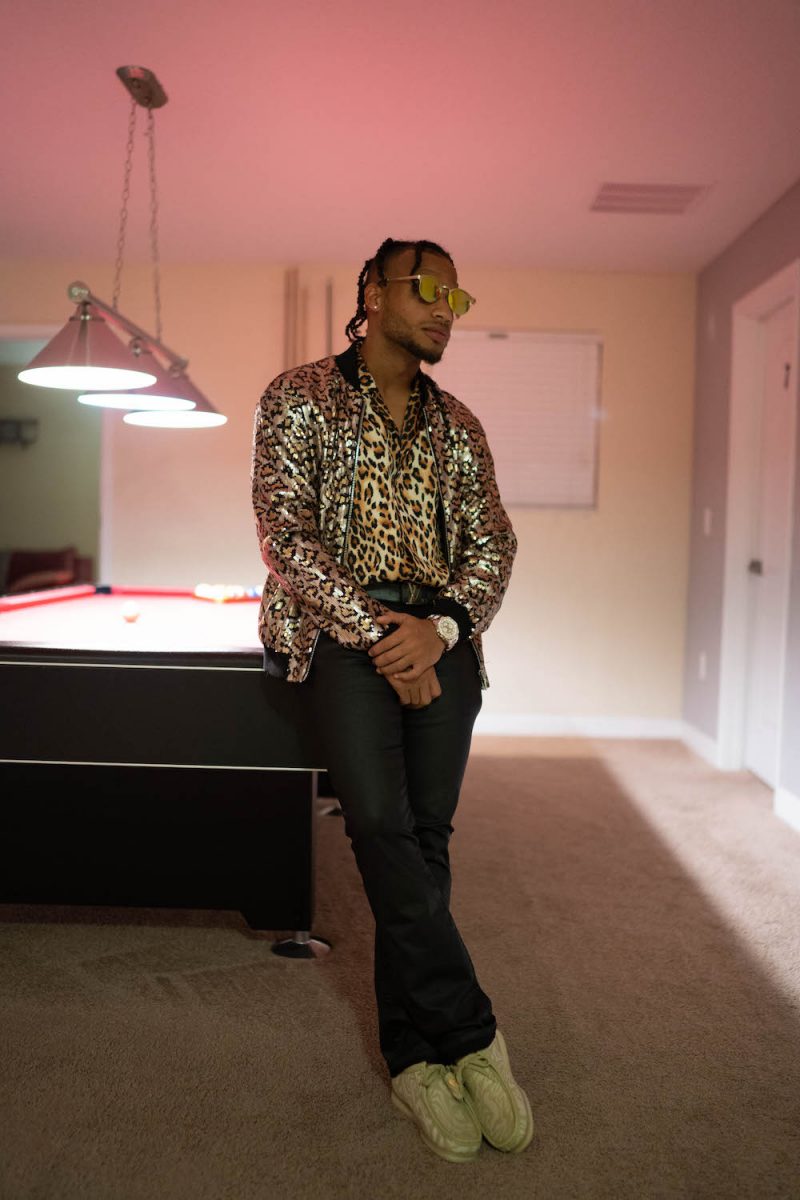 Perfectly blending the world of Underground Rap and Jamaican Dancehall, Chucky Royale has been laying down infectious rhymes since High School and is now showcasing his talent to the world. Growing up in Jamaica and now based in Orlando, Florida, music has always been central to his life. Surrounded by Caribbean Island culture until he left as a 16 year old, the riddims and melodies of dancehall stayed with him as he become fascinated by the world of Hip Hop.
That mix of cultures means that his music will not only get you up on your feet but make you meditate on the important things in life. A witty lyrical flow that weaves a spellbinding and purposeful narrative throughout his music, Chucky Royale is a messenger inspired by ideas such as infinite intelligence and a desire to serve and give knowledge through art.
Influenced by Nas, Jay Z, Sean Paul, J Cole, Nipsey Hussle and of course Bob Marley, his music is as vibrant as a Caribbean sunset. Wonderfully crafted with addictive melodies, his reputation is about to soar with his new track Chawp Chawp. Dedicated to the Jamaican party culture, it is a tribute to a fun night out with Chucky's crew; A demonstration of how they get down and stay up.
As 2022 rolls around Chucky Royale has a whole host of tunes in the pipeline which will only enhance his reputation as an artist on the rise. As his catalogue of work explodes, expect to see him blasting through the speakers soon and lifting his fans up in the only way he knows how.
"Work hard so we can all really enjoy life together because we only get one life to live". – Chuck Royale.