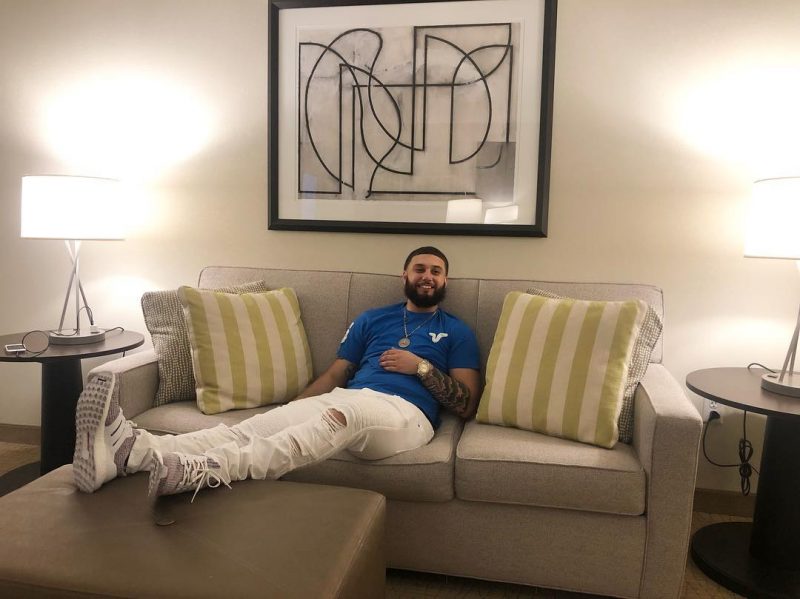 Chasing your dreams is a scary, death-defying, painful, emotional, and life-changing experience. Most people fear changing and value people's opinions more than their own. Nothing kills a career more than expectations. People dream of creating a better tomorrow for themselves, elevating their lifestyle, and securing generational wealth.
The distance between reality and dreams is incalculable. The journey of greatness includes unimaginable peaks and valleys, psychological warfare, unthinkable success, and never-ending pressure.
People's lives are motivated by their passions and beliefs. Fulfilling a destiny is not for the faint of heart or weak-minded. The jungle of life is unrelenting, and only the smartest survive.CHRISTIAN VIOR
The emerging legend of Christian Vior
Major Recording Artist/Multi-Platform entrepreneur Christian Vior is a natural-born dream chaser. Christian Vior's music is filled with uncensored truths, raw emotions, organic passion, and creative lyrical content.
Christian Vior's music illuminates his gifted instincts and ability to touch people's hearts. Christian Vior's blueprint includes empowering his block, uplifting youth culture, and creating generational wealth.
Christian Vior believes in being self-made and building a multimedia empire. Christian Vior owns 100% of his master recordings and intellectual music property. Christian Vior's brand includes a record label, global merchandising, and TV/Film productions.
Christian Vior creatively partnered with RADIOPUSHERS in 2021. RADIOPUSHERS develops music monetization solutions for emerging artists/entrepreneurs.