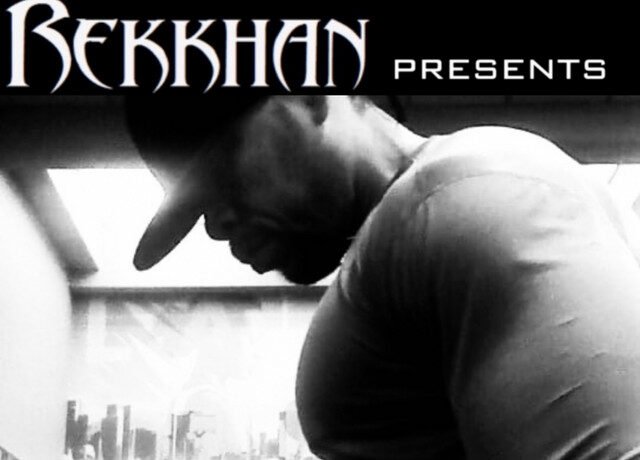 After an extensive string of releases, talented producer Rekkhan returns with his fifth full-length album 'Presents The After'. This collection of 13 electrifying tracks take us on a ride through some of the most entrancing and iconic sounds of Hip Hop, House, Trap and R&B. From four-to-the-floor beats, triple-timed hi-hats, to synth arpeggios, there's not a moment of boredom throughout this project.
Rekkhan recalls the creation of the album in his own words: "I loved making this album. I created so much music that it was hard to decide what would make it or not make it on the album. Whether in the car, in the club, or working out at the gym, this album has something for everyone. Any artist can rock with this project." Rekkhan's enthusiasm and versatility reveals an artist with a true vigour for production. For a thrilling and eclectic listen this summer, you won't want to miss out on 'Presents The After'.
With a vibrant discography dating back to 2006 and an impressive list of accolades, Rekkhan is a multi-faceted artist, producer, and rapper. Hailing proudly from Chicago, Illinois, Rekkhan skillfully incorporates his hometown's essence into many of his releases, including his latest album, 'Presents The After.'  Rekkhan's commitment to his craft goes beyond his own music, as he actively uses his platform to shed light on important social issues. He has brought awareness to the #RecastTChalla campaign, a petition aiming to save the 'TChalla' character from being killed off in the Marvel Cinematic Universe as a way of honoring the memory of Chadwick Boseman. Rekkhan's single 'New Haven' serves as a powerful anthem, raising awareness for the petition, with a percentage of every purchase going towards the Colon Cancer Coalition in Chadwick Boseman's name.
'Presents The After,' takes listeners on a thrilling and eclectic musical journey. With 13 electrifying tracks, this project showcases Rekkhan's versatility as an artist and producer. Seamlessly blending elements of Hip Hop, House, Trap, and R&B, the album delivers a captivating and dynamic listening experience.
From the very first track, it is evident that Rekkhan's attention to detail and passion for production shine through. The album is filled with infectious beats, hypnotic melodies, and innovative soundscapes that keep the listener engaged from start to finish. Each track presents a distinct flavor, yet the transitions between them feel seamless, creating a cohesive and immersive experience.
Rekkhan's talents extend beyond the music realm, as he has showcased his acting skills in numerous TV shows and movies. Notably, he graced the screen in an estimated 44 episodes of the popular Fox television show 'Empire' over five seasons, alongside an ensemble cast of talented individuals including Terrence Howard, Taraji P. Henson, Forest Whitaker, Xzibit, David Banner, Snoop Dogg, Nia Long, and many more. His remarkable performances on 'Empire' have solidified his presence as an accomplished artist who effortlessly transitions between mediums. In addition to 'Empire,' Rekkhan has left his mark on various television shows, including "POWER Book IV Force","The Chi," "Chicago Fire/PD/MED,' 'APB,' 'Proven Innocent,' and 'The Red Line'. His acting prowess has also been showcased in notable films such as 'Rampage' alongside Dwayne 'The Rock' Johnson, 'Widows' with Viola Davis, and 'Captive State' alongside John Goodman. Most recently, Rekkhan can be seen on the HBO MAX  show "South Side", adding yet another noteworthy role to his already impressive repertoire.
To learn more about Rekkhan and his extensive body of work, including his music releases and acting endeavors, you can visit his website at www.REKKHAN.com. His passion for art and life shines through in his music, producing, and on-screen performances, making Rekkhan a versatile and influential figure in the entertainment industry. As he himself puts it, "Art is Life. Being a producer and an artist, I was blessed to be able to play myself on screen for 5 seasons. It was dope". Rekkhan's dedication and drive remain unwavering, even after close to 30 years in the industry, earning him a respectable fanbase worldwide.
Support REKKHAN on Social Media