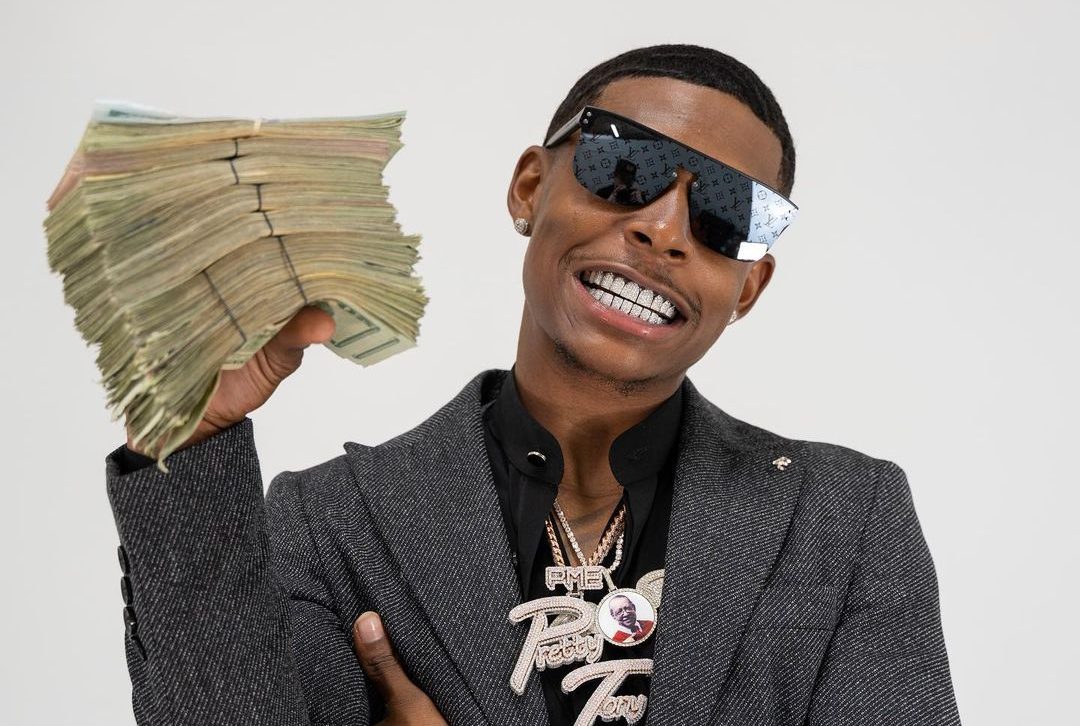 Not just anyone can pursue a career in the hip-hop industry, and it's also challenging to have people acknowledge your talent. However, for Anthony Lezell Davis, Jr., or Pretty Tony, it's even more so since most people who know him for his basketball skills. Many were shocked by his decision at first, but after seeing his talent as a rapper, they have admitted that he has what it takes to make it big in the industry.
Pretty Tony recently released his debut album "Rich Tony" on Apple Music, Spotify, and YouTube. It includes 13 tracks featuring renowned rappers CoKain, Kenny Muney, KjaayKashh, Peso Peso, Rizzoo Rizzoo, and Sauce Walka. The songs are "All Cuz of Money," "3 Headed Goat," "Daily Grind," "Guidance," "I Want," "It Cost," "Lessons," "Like Me," "Magician," "Sins," "Straight to Da Face," "Thursday in LA," and "We Got It."
Many people have been pulled in by the catchy tunes and lyrics of his album. In fact, Pretty Tony now has more than 10,000 followers on Spotify. His monthly listeners have reached over 21,000 from different parts of the United States, making him a nationwide sensation. His album has also accumulated more than 224,000 views on YouTube.
Pretty Tony has gone viral on social media for his music as well. Currently, he now has tens of thousands of followers on both Twitter and Instagram. His fanbase is steadily increasing, and at this rate, the rapper will become one of the most renowned hip-hop artists of the century. He's always thankful for his fans' support and for serving as his motivation to make music that will resonate with everyone's hearts.
Seeing how successful he currently is and the future that's about to be his, Pretty Tony is thankful for his decision to pursue music. He had played basketball since he was 5 years old and started competing when he reached the 7th grade. The sport has taken up most of his life so far, so the choice to be a rapper couldn't have been easy to make.
This is more reason for him to thank his parents for not going against his passion but instead supporting him throughout his journey. They were the ones who influenced and encouraged Pretty Tony to play basketball, as they also once played and coached players of the sport. Witnessing their child receiving many awards as an athlete made them proud, but they couldn't be any happier seeing him enjoy his career in music.
Through his story, Pretty Tony is an inspiration for many to chase after their dreams. Being a champion athlete is no ordinary feat, but so is standing up for your passion. It's even more so if it means leaving something that has been a big part of your life, which in Pretty Tony's case was basketball. However, it has been worth it, and he's planning to work even harder to further prove his talent to the world.