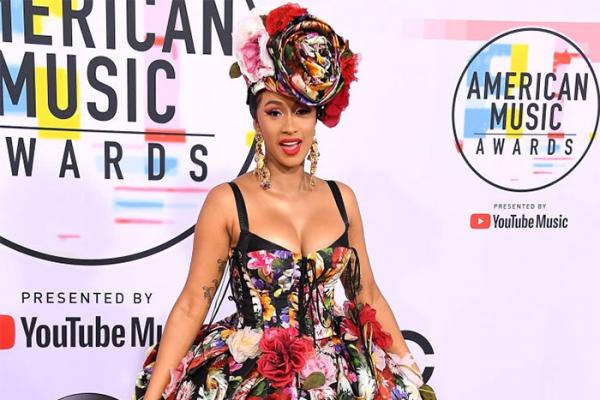 Cardi B Money Drops Soon
After a massively successful 2018, the rapper is keeping the momentum going with a new single called "Money," which is set for release on Oct. 26.
She made the announcement while responding to a story from TMZ that claims she is dissing Nicki Minaj on the track. The "Ring" rapper posted a text message exchange between a TMZ employee and someone in Cardi's camp.
"Also heard Cardi has a new song and is taking a shot at Nicki," wrote the TMZ employee named Charlie, to which Cardi's team responded, "Cardi has no song coming out about Nicki. So that's false and so your story would be false also. Cardis next single isn't even a feature And the content is about money lol. Your sources are liars."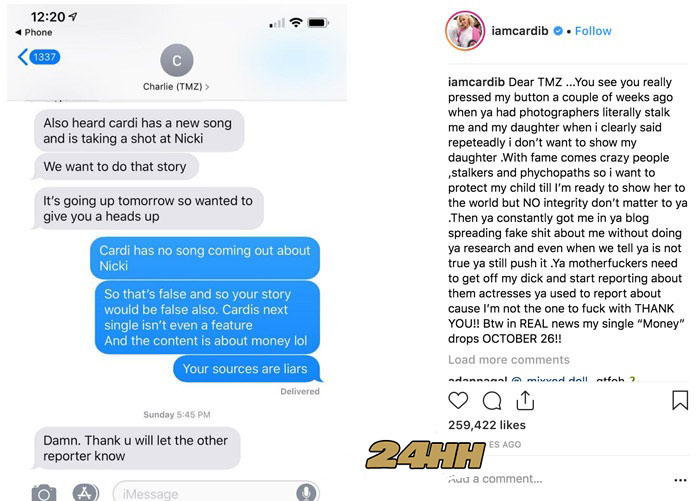 Cardi blasted TMZ in her Instagram post, which she later deleted. "Ya motherfuckers need to get off my dick and start reporting about them actresses ya used to report about cause I'm not the one to fuck with THANK YOU!!" she said. "BTw in REAL news my single 'Money' drops OCTOBER 26!!"
Cardi previously revealed that she was working on a new project that would consist of songs that didn't make her debut Invasion of Privacy, as well as four or five new tracks. It was originally set to drop in September.
In related news, Cardi may be headed back to television in a reboot of "The Nanny." Actress Fran Drescher has been speaking with Cardi's camp about having her play her daughter.
Cardi approved of the idea on Instagram, writing, "IM WITH IT !!!!This makes me so happy cause i love her."
Drescher tells "Extra" that she is "now talking to her representation," adding, "It's really getting me excited. It's fresh and it could be super fun."