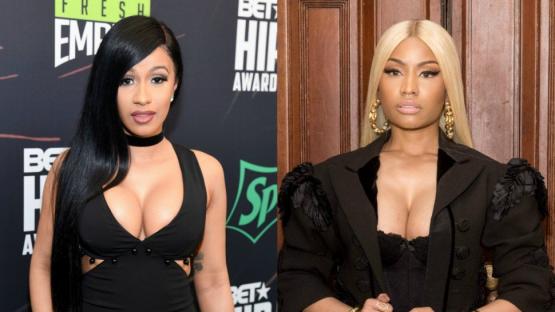 Cardi B's New Single Is Coming Out Soon
A few weeks ago, Cardi B got into an altercation with Nicki Minaj and her crew at New York Fashion Week. Well, Paris Fashion Week went an entirely different direction, as Bardi put sole focus on just attending events in her trip.
After returning back to the states, she's been at home with family and locked in the studio for her next album. This weekend, the Quality Control rapper said her next single is on the verge of releasing and cited that she was nervous for its initial response.
This confirms previous rumors of Cardi planning an official sophomore album, which could arrive later this holiday or at the top of 2019. In a recent interview with W Magazine, Cardi opened up on her long-standing war with Nicki, including what exactly prompted the altercation at NYFW.
She said, "For a while now she's been taking a lot of shots at me. I spoke to her twice before, and we came to an understanding. But she kept it going. I was going to make millions off my Bruno Mars tour, and I sacrificed that to stay with my daughter.
So, for somebody that don't have a child to like that comment? So many people want to say that party wasn't the time or the place, but I'm not going to catch another artist in the grocery store or down the block."
Take a look at the announcement below.
https://twitter.com/iamcardib/status/1051347781657346048
https://twitter.com/iamcardib/status/1051542689936683008