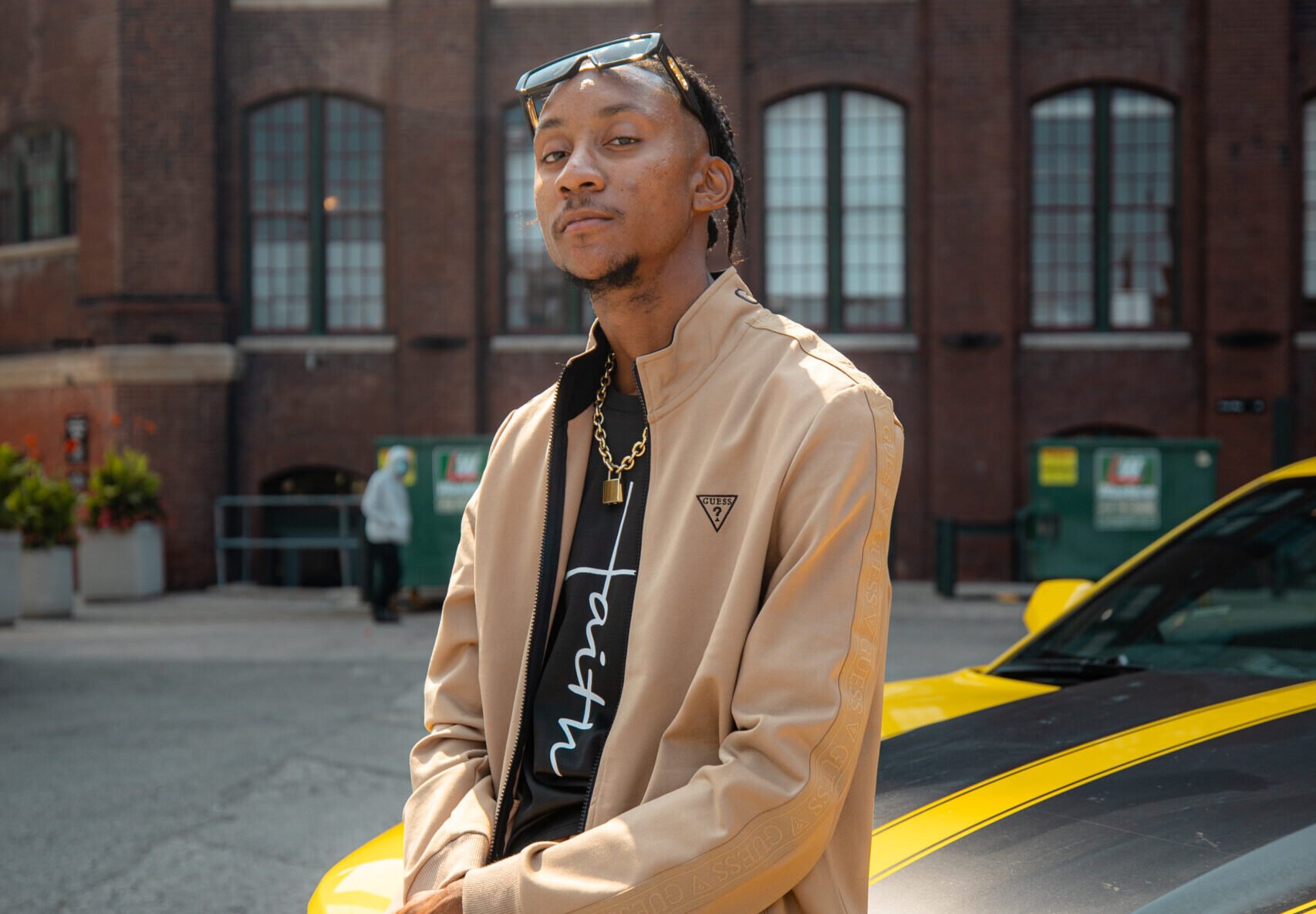 Rising Canadian rapper PDG Stephen is set to captivate audiences with his powerful storytelling and music that echoes the sounds of the late Juice Wrld. Born and raised in Scarborough, Ontario, PDG Stephen has emerged as a compelling artist who uses his music to convey his personal experiences with depression and heartbreak.
PDG Stephen's journey as an artist has been marked by moments of self-doubt and fear, especially when it came to expressing himself through his music. He once found it challenging to open up about the emotional struggles he faced, but he ultimately overcame those obstacles. His music serves as a testament to his resilience and determination to share his authentic self with the world.
One of PDG Stephen's guiding principles is encapsulated in his belief that "it's nice to have someone to talk with about my problems but it won't get me anywhere." This philosophy reflects his commitment to using his music not only as a form of self-expression but also as a means of connecting with his audience and creating a sense of understanding and solidarity.
The untimely passing of Juice Wrld was a devastating blow to PDG Stephen, as the late rapper had been a significant source of inspiration for him. This tragic loss left Stephen at a crossroads, forcing him to make a pivotal decision about his music career. In the face of adversity, he chose to persevere, honoring Juice Wrld's legacy by continuing to create music that resonates with listeners on a profound level.
Now, PDG Stephen is on a trajectory towards success as he seeks to carry forward the lessons he learned from Juice Wrld. His music, reminiscent of Juice Wrld's signature style, offers a raw and emotional glimpse into his own life experiences, drawing listeners in with its relatability and authenticity.
PDG Stephen's upcoming projects promise to be a reflection of his growth as an artist and his unwavering commitment to making meaningful music. With every lyric and beat, he invites audiences to join him on a journey of self-discovery and healing.
Stay tuned as PDG Stephen prepares to release new music that pays homage to Juice Wrld while carving out a unique space for himself in the music industry. His dedication to telling his story and connecting with others through his music is sure to make him a rising star to watch.
About PDG Stephen
PDG Stephen is a Canadian rapper hailing from Scarborough, Ontario, known for his emotionally charged music and storytelling ability. Drawing inspiration from Juice Wrld, PDG Stephen uses his music to shed light on his past struggles with depression and heartbreak, fostering a sense of understanding and connection with his audience. Despite facing adversity, PDG Stephen is determined to honor Juice Wrld's legacy and make his mark in the music industry.
Instagram: https://instagram.com/pdgstephen
Twitter: https://twitter.com/PdgStephen