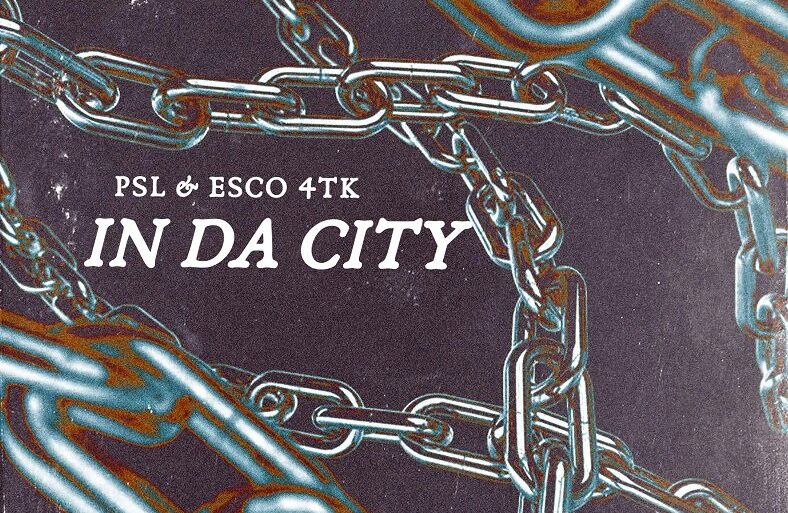 Canadian music artist PSL has teamed up with Colombian artist Esco 4TK to release their highly anticipated EP, "In Da City". Set to release on all streaming platforms on May 5th, the EP promises to bring high energy and city vibes to listeners.
PSL and Esco 4TK's creative process started in a rather unexpected way. While waiting for their delayed flight at the Toronto airport, they struck up a conversation about music. This chance meeting led to the collaboration between the two artists.
Esco 4TK, an 18-year-old Colombian rapper, has been making music since 2020. His first song on SoundCloud gained popularity quickly, and his talent has been noticed ever since. He has a unique ability to switch effortlessly between English and Spanish, which adds a new dimension to his music.
PSL, an experienced Canadian artist, was drawn to Esco 4TK's talent and work ethic. The two artists recorded six songs at PSL's studio, which resulted in the EP, "In Da City". The project is inspired by what it's like to live in a city and promises to be full of high energy and urban vibes.
Looking towards the future, both artists have exciting plans in the works. Esco 4TK is set to release his own album soon, while PSL has more songs in the pipeline and is excited to collaborate with more artists in the future.
Listeners can follow PSL and Esco 4TK on Instagram to stay updated on their music and upcoming releases. "In Da City" is set to be a must-listen for fans of high-energy, urban music. Don't miss out on this exciting collaboration between two talented artists.
You can Follow PSL & Esco 4TK on Instagram @pslwave @esco_4tk
www.instagram.com/pslwave
https://www.instagram.com/esco_4tk/