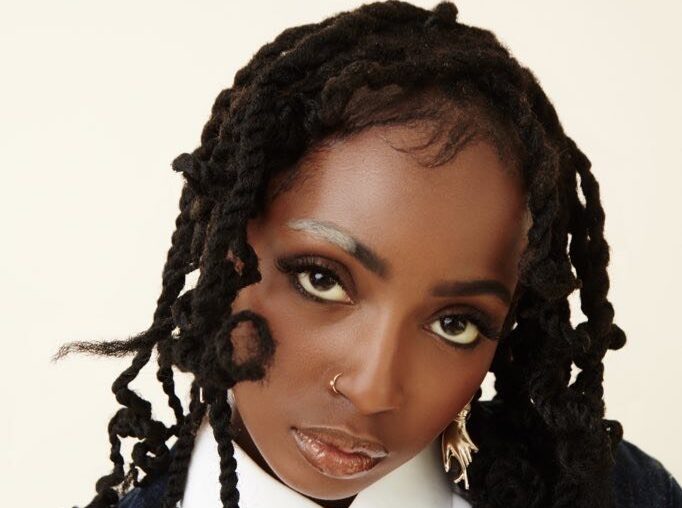 Photo By Travis Matthews
Burnout is a state of emotional, physical, and mental exhaustion caused by prolonged stress. It's a phenomenon that many people experience in their personal and professional lives, and it can leave individuals feeling overwhelmed, exhausted, and unable to cope. Burnout can occur in any field, including the arts, where artists can become consumed by the demands of their craft. "Inside of me" is the second studio single Burnout has released after "Spain" which was about having sickle cell. The cover art is an actual xray from her leg healing from the accident.
For Burnout, music has been a significant part of her life since she was 12 years old, but it wasn't until a year ago that she started making music. Despite this, she has already faced numerous challenges that have tested her resilience. Burnout was born with sickle cell anemia, a condition that has caused her to battle with pain and near-death experiences throughout her life.
In February 2021, Burnout was the passenger in a drunk driving accident where she was ejected from the car onto the highway/ highway shoulder. The accident caused her to have a compound fracture to her tibia, and she also fractured her right hip, sternum, and back in two places. Burnout had to undergo immediate surgery where a titanium rod was placed into her right leg. After weeks of healing in rehab from the accident, her surgeon revealed that her lungs had failed on the operation table, explaining why she woke up with a tube in her throat in ICU the next day.
Despite the numerous challenges that Burnout has faced, she has continued to push through and remain resilient. Her life story is a testament to the power of resilience, and she believes that no matter what challenges one faces, they can always overcome them. Burnout's last bounce back made her realize that life is short, and she wants to encourage others to do what they truly want without any regrets.
Burnout's story highlights the importance of self-care and taking care of one's mental and emotional health. Burnout has faced numerous physical challenges, but it was her emotional and mental strength that helped her overcome those challenges. It's crucial to prioritize self-care, especially in high-stress environments, to prevent burnout and maintain overall well-being.
Burnout's story is one of resilience, strength, and perseverance. Her journey highlights the importance of never giving up and pushing through even in the face of adversity. While burnout can affect anyone, it's important to prioritize self-care and take care of one's emotional and mental health. Burnout's message of never giving up and doing what you truly want without any regrets is a powerful one that should inspire us all.
https://linktr.ee/burnouttt
https://instagram.com/bu.r.n.o.u.t?igshid=YmMyMTA2M2Y=
— burnout 🇸🇱 (@puccineko) November 27, 2021
https://music.apple.com/us/artist/burnout/1629955400