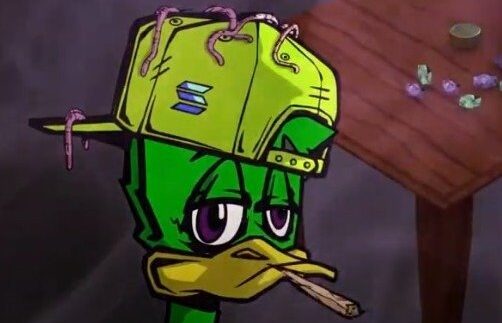 The time has come for Bullet Quack (aka #DazedDucks #7409) to perform his Quacking Beak off in this beautifully produced LYRIC video brought to you by @Uplvls ! "Breathe Out" is a record to relax and roll up to.
It's not too heavy and not too light. Bullet brings his witty wordplay to life over a fire Trappaganza track, which came out almost as fire as the piff that Bullet references throughout this stoner record.
Track Title: Breathe Out Artist Name: Bullet Brak Produced by: Trappaganza Lyric Video by: Uplvls www.BulletBrak.com @BulletBrak on all social medias!
Lyric Video:
(1) Bullet Brak – Breathe Out (Official Bullet Quack LYRIC Video) – YouTube