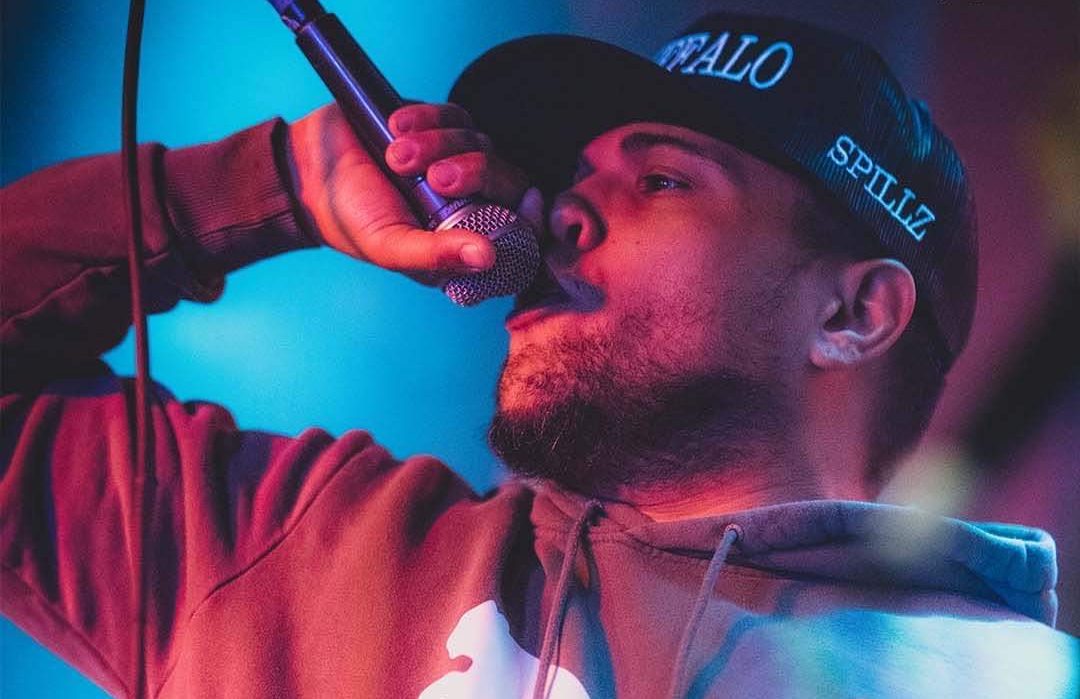 Spillz716 is a music artist who's catalogue isn't limited to just his catchy bars, hard punch lines and clear delivery within the Hip Hop community. The Brooklyn born, Buffalo NY bred artist, also writes songs to satisfy a variety of genres. If he's not creating lyrics in his head, he's playing a tune on either the guitar or the keyboard.
Music has always been an escape from the harsh realities of inner city life for Spillz. Losing his father at the age of two, being raised by a single mother, and having all his family back in the Bronx except for 2 of his brothers, Spillz found family in Buffalo's gang life. Eventually, music became a push of motivation once he found himself serving time in the NYS Dept of Corrections for robbery and assault with a handgun.
Losing his freedom at the age of 17, ignited his relationship with music to bloom. Known for his cyphers on the prison yard, he began to draw in crowds of other inmates, and built up a reputation for his talent. After serving 5 years, Spillz came home and continued to write, but only for personal entertainment. Facing the realities of living on parole, being a father and managing life's responsibilities, he ignored the many people who suggested he should take his music serious. It wasn't that he doubted his skill, he didn't know where and how to start.
Unfortunately, within less than a year of being released from prison, Spillz found himself back on the yard after a violation of parole, cyphering with other inmates. Once again, they gravitated to his writing and delivery skill. He knew then, his music wasn't just an outlet for himself, but for those he shared it with. After being released the 2nd time, he completed parole, but was distracted with life's responsibilities. He returned to keeping his music to only himself and those close to him. While again, ignoring the many compliments that he can be successful within the music industry.
One day in 2019, he woke up with an epiphany that he will begin to take his craft more serious. Since then, Spillz has built relationships with other local artists, deejays, engineers, marketers, as well as successful industry artist. Spillz has performed in multiple concerts around the city, has had 3 songs in rotation on Buffalo's Hips Hop and R&B radio station, 93.7 WBLK, was featured in Hip Hop Weekly, as well as on Vado's mixtape, "Who Got Next", and Fat Joe's, "Don Shit".
Spillz has been aligning with his purpose of creating music, and he loves sharing his gift. If you haven't heard of Spillz, get familiar with his name
Instagram – https://instagram.com/spillz716?
igshid=YmMyMTA2M2Y=
YouTube – https://youtube.com/c/Spillz716
Facebook – https://www.facebook.com/Spillz716