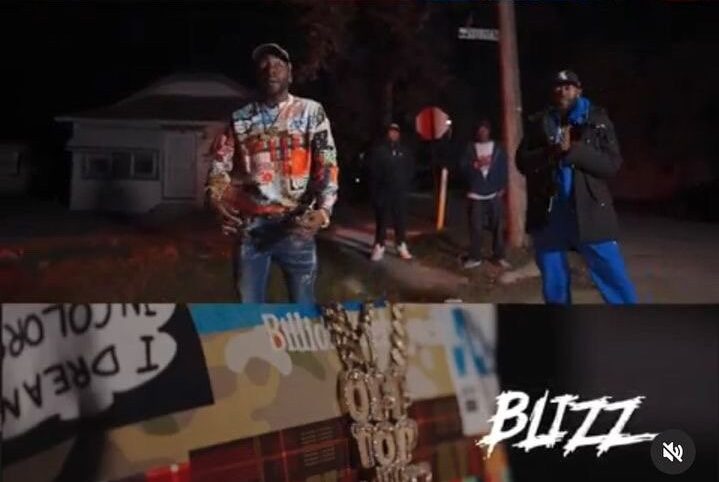 In the thriving music industry, one artist stands out with his distinctive sound and captivating storytelling. Meet Blizz, a rising star hailing from the east side of the low end in Gary, Indiana. With a musical identity that seamlessly blends metaphoric trap vibes and a captivating Midwest flow, Blizz is making waves and leaving a lasting impression.
Currently based in Gary while frequently traveling between Los Angeles and Atlanta, Blizz's journey in music began at an early age. His profound love for the art form and the emotional connection he feels when music plays serve as constant inspirations for his craft. Drawing from his own life experiences, which include surviving a gunshot wound and navigating through various relationships, Blizz channels his trials and tribulations into his music, creating a raw and relatable narrative that resonates with listeners.
When asked about his biggest influence, Blizz credits the legendary Snoop Dogg. He vividly recalls the impact of watching Snoop's iconic "Gin and Juice" music video, which left an indelible mark on his musical aspirations. The gangster persona of 2Pac also played a significant role in shaping Blizz's artistic vision, while the unique styles of artists like The Notorious B.I.G. and Lil Wayne further enriched his musical taste. Blizz also finds inspiration from contemporary artists such as Yo Gotti, Lil Durk, and Drake, who continually fuel his creative fire.
Presently, Blizz is laser-focused on promoting his latest project, aptly titled "Iced Out." The genesis of this project originated from his collaborations with Grammy-nominated artists Freddie Gibbs and the esteemed producer honorable C Note, renowned for his work with industry heavyweights like 2 Chainz, Gucci Mane, and Ne-Yo. Recognizing the untapped potential of his music, Blizz felt compelled to push his artistry to new heights.
On the symbolic date of 2/19/23, known as "219 day" in his hometown, Blizz released "Iced Out" to the world. This project serves as a testament to his growth as an artist, showcasing his industry connections and providing listeners with a glimpse into his journey filled with pain, struggles, and moments of pure joy. Through his music, Blizz invites fans to connect with his experiences, finding solace in the realization that they are not alone in their own battles.
As Blizz looks ahead, exciting plans are already in motion. He is set to release a deluxe version of "Iced Out" in June, offering additional content that will undoubtedly captivate his devoted fan base. Furthermore, a highly anticipated music video is scheduled to drop on May 18th, accompanied by upcoming interviews and podcast appearances. Blizz's relentless work ethic and unwavering dedication to his craft underscore his commitment to pushing the boundaries of his music and reaching new heights of artistic expression.
As he continues to evolve as an artist, Blizz hopes that his loyal fans, who have been there from the beginning, will bear witness to his growth, both in his lyrics and artistic patterns. His ultimate aspiration is to forge a deeper connection with listeners, offering solace, understanding, and guidance through his music. Blizz's melodies and lyrics are a powerful testament to the resilience of the human spirit, and his unwavering commitment to inspire and uplift others drives him forward on his musical journey.