A controversial move, to say the least. Blac...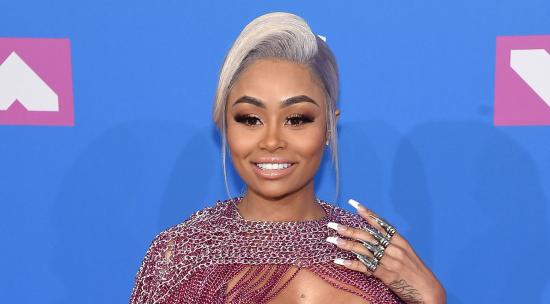 A controversial move, to say the least.
Blac Chyna recently debuted her first single and after it didn't receive the best reactions, the mother of two is now on to another money move since endorsing a skin bleaching product called "Whitenicious X Blac Chyna Diamond Illuminating & Lightening Cream," TMZ reports.
The publication reports how the Swarovski crystal-studded jar goes for $250 a piece.
@lovelyti Blac Chyna selling skin bleaching cream now 👀🤔 love ur YouTube channel btw #LovelyTi2002 #blacchyna #teasipper ☕️ pic.twitter.com/NXoJ3G85SQ

— Vee ☥ (@Cleo420_) November 16, 2018
Blac's representative tells TMZ that the cream is being marketed to both men and women and Blac uses the product to help with her hyperpigmentation and dark spot corrections.
Blac felt this was a good move for her since a lot of women of colour suffer from skin issues. The latest photo shared by Blac sees her skin much lighter than her older posts – check it out below and tell us what you guys think in the comments.