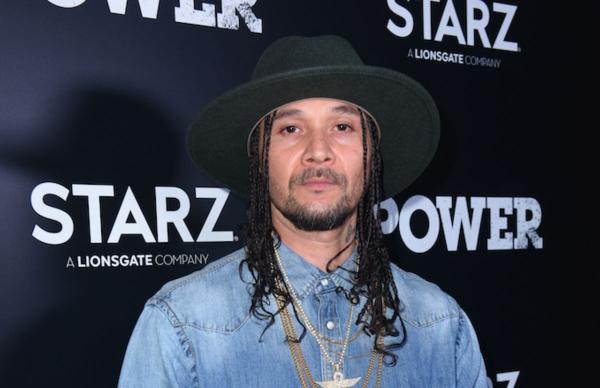 Bizzy Bone Thinks Tupac Murder Was Accidental
The murder of Tupac Shakur has plagued conspiracy theorists for decades. Even today, in 2018, the hazy narrative surrounding Pac's death has yet to achieve concrete resolution. As such, many have continued to speculate on the fateful night, including his former collaborator Bizzy Bone. You may recall hearing the rappers trade bars on the legendary "Thug Luv," off Bone Thugs-N-Harmony's The Art Of War album; if you don't know who Bizzy Bone is, do your homework before commenting.
In any case, Bizzy recently poured himself a glass of red wine, put on the bathrobe, and decided to kick some theories. He proceeds to cut through the noise, claiming that Pac's killers simply saw an opportunity and decided to seize it. "Most people think the life of an artist involves some spooky shit," he says. "No it fuckin' don't. Ain't no conspiracy theories. That's bullshit." He continues, stating "we smoke our motherfuckin sticky icky, we drink our motherfuckin' wine, and we keep it a hundred."
After calling conspiracy theorists "retarded," Bizzy attempts to piece together the narrative. He believes that the violence escalated after Anderson attempted to start beef with Pac, only to be violently rebuffed. In order to maintain his reputation, he decided to up the ante, shooting up Pac's car in retaliation. It seems like Bizzy believes the murder was "accidental," in that Anderson did not actually intend on killing Pac.
"Listen, we all know who killed 2Pac," says Bizzy, who proceeds to give a detailed rundown on the series of events as he sees them (around the eight-minute mark). "Who was the n***A that was standing at the MGM who got his ass beaten by Death Row?" The video title seems to suggest Bizzy is talking about Orlando Anderson, who died in 1998, the prime suspect in Pac's murder.
To be honest, I've skimmed through the majority of the video and have yet to hear Anderson's name mentioned directly; perhaps it's wise to watch for yourself and draw your own conclusion.