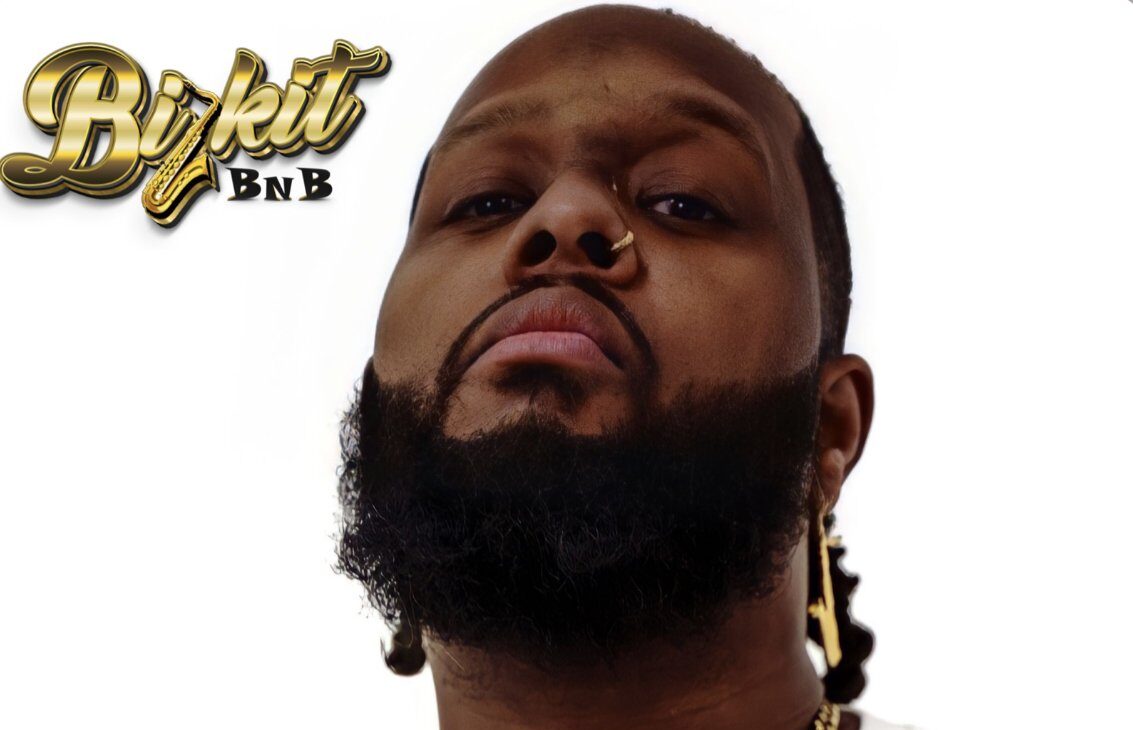 In the heart of Philadelphia, a musical prodigy was born, destined to make waves in the entertainment industry. Known by his stage name, BizkitBNB, this 4x Grammy-nominated producer and music entrepreneur has a story that's as captivating as his melodies. From his early days as a saxophonist to sharing the stage with music's biggest stars, BizkitBNB's journey is a testament to talent, resilience, and an unwavering passion for music.
From Philly to Hollywood: BizkitBNB's roots trace back to the vibrant streets of Philadelphia, where he honed his musical skills from a young age. It all began when he picked up the saxophone in the 4th grade, setting the stage for a remarkable career. While his journey may have started in the City of Brotherly Love, BizkitBNB now calls the bustling streets of Hollywood his home.
The Multi-Talented Maestro: What sets BizkitBNB apart within the music industry is his versatility. He's not just a producer; he's a 4x Grammy-nominated producer. He's not just a saxophonist; he's a platinum-selling saxophonist. In addition to his instrumental prowess, BizkitBNB is also a singer, songwriter, actor, and model. He's a true renaissance artist, unafraid to explore the multifaceted landscape of the entertainment world.
A Star on the Rise: BizkitBNB's journey truly took flight when he found himself playing the saxophone on Beyoncé's "Deja Vu." This incredible opportunity opened doors to a world of endless possibilities, and the rest, as they say, is history. From there, he embarked on a path of success that includes 4 Grammy nominations, a prestigious Soul Train Award, and the achievement of multiple Billboard records.
Overcoming the Challenges: Success in the music industry often comes with its own set of challenges. One of BizkitBNB's biggest hurdles was being content with being a part of another star's dream. It's not always easy to be patient and wait for the right moment, especially when you're an artist with immense potential. The struggle of striking a balance between personal aspirations and collaborative endeavors is a testament to his unwavering commitment.
Dreams on the Horizon: As we peer into the future of BizkitBNB's career, the horizon is brimming with dreams and aspirations. He envisions a world where his music and brand go beyond the stage. In addition to creating captivating melodies, BizkitBNB has plans to sell Teddy bears and merchandise that carries his unique essence. Multiple movies are on the agenda, ensuring that his artistic expression reaches even broader audiences. World tours and collaborations with fellow artists are also part of his grand vision, as he aspires to create music that resonates with hearts and minds, knowing that the culture depends on the power of music.
The Focus of These Articles: For BizkitBNB, the focus of these articles should revolve around his incredible journey and the remarkable music he continues to create. His story is one of determination and innovation, making it a source of inspiration for aspiring artists and music enthusiasts.
An Open Book: There are no restrictions when it comes to information for these articles. BizkitBNB is eager to share his story and accomplishments with the world, allowing readers to step into his world and be a part of his musical odyssey.
The Goal of This Press: The purpose of this press is not limited to promoting a single or an album. It's about presenting the entity of BizkitBNB, encapsulating the past and the present. While there's a focus on singles as they drop, the next one to watch out for is "Sweet Tooth."
Stay Connected: To stay connected with BizkitBNB and his musical journey, you can find him on all platforms under the name "Bizkitbnb." Whether it's Instagram, Spotify, or YouTube, he's just a click away.
In the world of music, BizkitBNB has risen as a shining star. His journey is still unfolding, and we eagerly anticipate the melodies and stories he'll bring to life next. From Philly to Hollywood, his tale is an enchanting symphony of talent and ambition that continues to enthrall music lovers around the world.