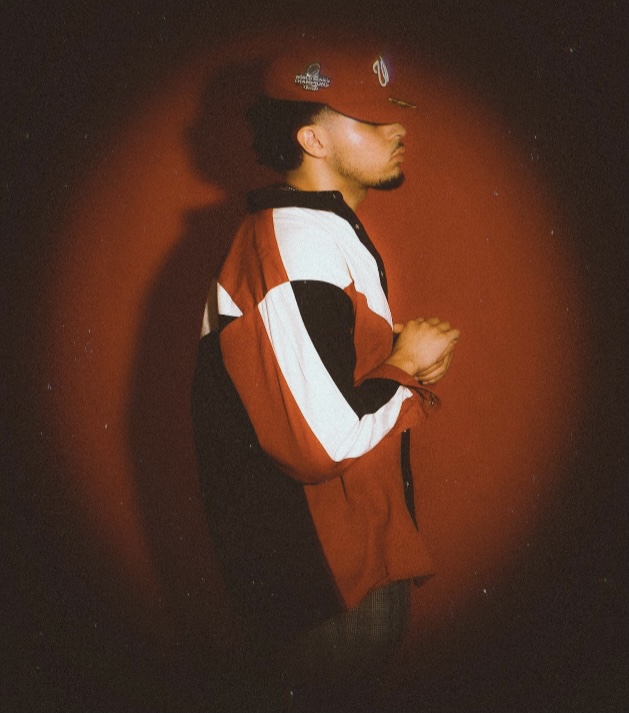 Artist Bisseya sits down with Host Kalisha Perera to talk about his journey through his career. He opens up about things that have happened in his life and explains that certain situations have made him want to keep pushing with his music. BiSeeya is working hard in the studio and will soon be coming out with more hits for all his fans 
What inspired your artist name? And where did you get the name from?
My artist name BiSeeya came about from a freestyle with some friends where I said the phrase "B, I see ya" then after about a year or so later, the name stuck with me and I decided that would be my stage name. The name to me, sounded more interesting rather than what I initially was going by, which was just my first initial and middle name, "B. Isaiah".
Where are you from (born and raised)? And where did you grow up? 
I was born and raised in the city of Fresno, California. 
What do you consider your genre of music to be? 
The genre I like to put myself in is hip/hop and r&b, but I like to consider myself versatile when it comes to my music.
How would you describe your sound/style? 
I would describe my sound in the 'west coast r&b' category, but I've always kept my sound and style versatile, so that I can appeal to more listeners and feel like I'm staying refreshed. I have plenty of hip-hop records, that consist of more rapping, some I would place in the pop category. I feel like the most vital things any artist or producer can be is versatile.
Do you also write, produce, and/or engineer your own music? 
All of the lyrics in my music is written by me, one hundred percent. I've also wrote hooks for other artist, only singers as far as I can think of. I've produced a couple of my own record's, but I stopped because it was too much to put my focus into, as this was around the same time, I started recording music as a rapper. I still have some knowledge when it comes to producing, but it's been over 3 years since I was serious about producing. Soon will get back to it, but for now my best instruments are my pen and my voice. 
Do you have any other special talents, such as acting? When I was in elementary school, I took acting and was in some plays in the 4th through 6th grade. I took theatre class again as a required elective my senior year in high school but never did anything with it. My other talent was football, in which I played defensive end and tight end because of my size and ability to move around the lineman quick enough to be in the backfield by the time the quarterback turned around to throw for a pass. Football was my first love; I also ran track which is how I stayed so quick and conditioned. I've recently taken up boxing within the past year, which was inspired by my best friend who is a professional mma fighter and another really good friend of mine is about to go pro in boxing and my girlfriend's brother that is a Jiu jitsu instructor. I actually enjoy the martial arts and physical sports, it keeps me prepared, intact and in shape as well. All in all, I feel I've always had hidden athletic talents, I just wasn't the most focused in the classroom. That's what really stopped from pursuing the college level and continuing any kind of school and sports career.
When did you start doing music? And when did you start taking it seriously? 
I started doing music in late 2014 at 17 years old. A great friend of mine was already into it and was always known as the "school rapper", if you will. I always had a hidden passion for music and could envision myself as an artist. So, he took me to the studio one day after we were messing around at a high school football game and everybody started freestyling, it was like eight of us standing in a circle just kind of bouncing around spitting 2 to 4 bars, nothing serious, just as long as it rhymed or stayed on topic. I usually would pass on the opportunity and let the others have fun but at this time, I had been kicked off the football team and was in a completely different headspace. I thought to myself, "F**k it" and went in! I only spit 6 bars from a hidden rap I wrote in my android at the time, but those 6 bars got me where I'm at today. The first few years I just either played with it or procrastinated on it, but it was after I got locked up, two years after high school and fought a felony case for almost two years, that made me realize I had to grow up and do something productive as well as working a job to support all of my future investments. Between that time in 2017 and now, I would say 2019 is where I became even more serious, after seeing plenty of other upcoming artist out of my city starting to get recognition and even some radio play. 
When did you record your first record?
The first record I ever recorded was in April of 2015, I believe it's still on SoundCloud, but I won't say the name cause its embarrassing. The first record I recorded and released was a remix/freestyle to 1train by Asap Rocky. I go back and listen to it every now and then to remind myself how proud I am of the progress that I've made.
Why did you choose music and Describe what your passion is ? 
Music is a way to express my feelings, I'm not good with communicating and explaining how I feel so I use that. Music is what saved me multiple times, music is memories, good and bad. Music is what connects people, changes people's moods from bad to great. Music can help some relate in many ways. Music is my life and my calling. I see it as a sport and a lifestyle on certain boundaries.
Who and what inspires your sound/music? 
I've always been inspired by multiple LA artists; at times I wish was from there. The west coast music scene is a culture within itself. Kendrick Lamar, Nipsey Hussle, Snoop Dogg are my top three all-time greats. I was crushed by Nip's death. The news brought me to literal tears when it broke, I was angry, sad, and hurt just like millions of others, so Rest in Peace Nip. Before Nipsey's untimely demise, he put many of us on to a more currently known west coast uprising star Bino Rideaux. Becoming a fan of Rideaux's music and following his career also. I want to see the entire west coast win, especially with how much I've noticed other regions of the country being influenced by the California sound. I hope to one day work with Blxst & Bino, as well as Kendrick, e-40, Ty$, YG, Dom Kennedy, Snoop and many other big named west coast artists. Major artist as well like Drake, J. Cole, Travis Scott, Chris Brown, Rihanna, HOV, Meek, Rick Ross, Meg The Stallion, Post Malone, etc. the list is never-ending.
Who is your motivation like a specific person or situation and why? 
My motivation is my family, my girl, my team, my homies, myself. This is Fresno, California. We have nothing, many of us don't really come from anything, my parents were the first in their families to break the whole "poverty" or "poor" cycle for their families. We still struggled more than usual, but they did what any parent would to make sure I still had that roof over my head and sacrificed plenty for me to be here today. My dad was a bus driver and navy veteran from Madera, Ca who grew up in heavily and dangerously involved streets of east side Fresno, without his own father. So, I grew up with a balance of very tough love and a father who let me experience the real world on my own, so that I knew how to become my own man and fear no other. My mother has always jumped from job to job but of course like every other kid growing up, her love was more passionate and a lot more tight. She was always strict on where I was and who she wanted me around, and always being angry with my dad for being looser with me because plenty of times, it got me into trouble. I have cousins in and out of prison or jail, a cousin who just had a baby, dead family members and incarcerated family members. My manager is a 22-year-old producer who is also a single father. My closest cousin who's always in and out of jobs like myself doesn't speak to any of his parents or sister too often and has been living with his best friend for the past two years and struggles with money. It gets tiring of having to look for new jobs, getting up and going to work, taking orders from somebody else, helping them get rich, living paycheck to paycheck while getting b**ched at by other people who don't know the difficulties of working your job and having to deal with work and outside issues, checking your bank account and feeling like you could be doing something more for less work and easier, quicker money. I stay honest to myself though and honest to God that I'll struggle for however long I have to, as long as the risk that I take and investments that I make if it pays off in the end. That is my motivation, patience and promise. Patient enough to know that one day the entire world will know me and promise that one day I'll be able to my people in the best situation possible from all the hard work and sacrifice.
Who are the top 3 artists that you currently look up to? Nipsey Hussle, he was a motivator, an innovator and leader of his community. Jay-Z, a mogul, a boss and a self-made winner. The third would be Chris Brown, he's made plenty of mistakes as a young man, but he does not let that define him. He still continues to top charts, probably the best modern day performing artist, and he is an all-around amazing entertainer, who wouldn't let a solid concrete wall stop him from being great.
What impact are you looking to make with your music and Who do you want to impact?
I want to impact those before me, to let them know how great I am, the kind of artist I am to be and make the world realize they didn't listen to me soon enough. I want to impact those after me, I want to set a standard that only few generational artists have in this world. I want those who come after me and went before me to feel like they haven't done enough. I want those who are here with me to feel intimidated like they aren't doing enough to be in the same category or conversation as me.
Do you have a new project that is out now or coming out soon that you are currently promoting and if so please include album/single NAME and DATES. 
I am releasing a brand-new single called "1,000 F**k 100" on Friday, February 19, 2021. Its more hardcore rapping and speaking out of frustration of feeling like I don't get enough credit as a serious artist, issues in my life and the biggest problem in America right now, police brutality and the undying injustices on African American people. 
IG: @biseeya               
Facebook: Biseeya               
YouTube Channel: BiSeeya   
TikTok: Biseeya
SnapChat: _Schoolboyy_b