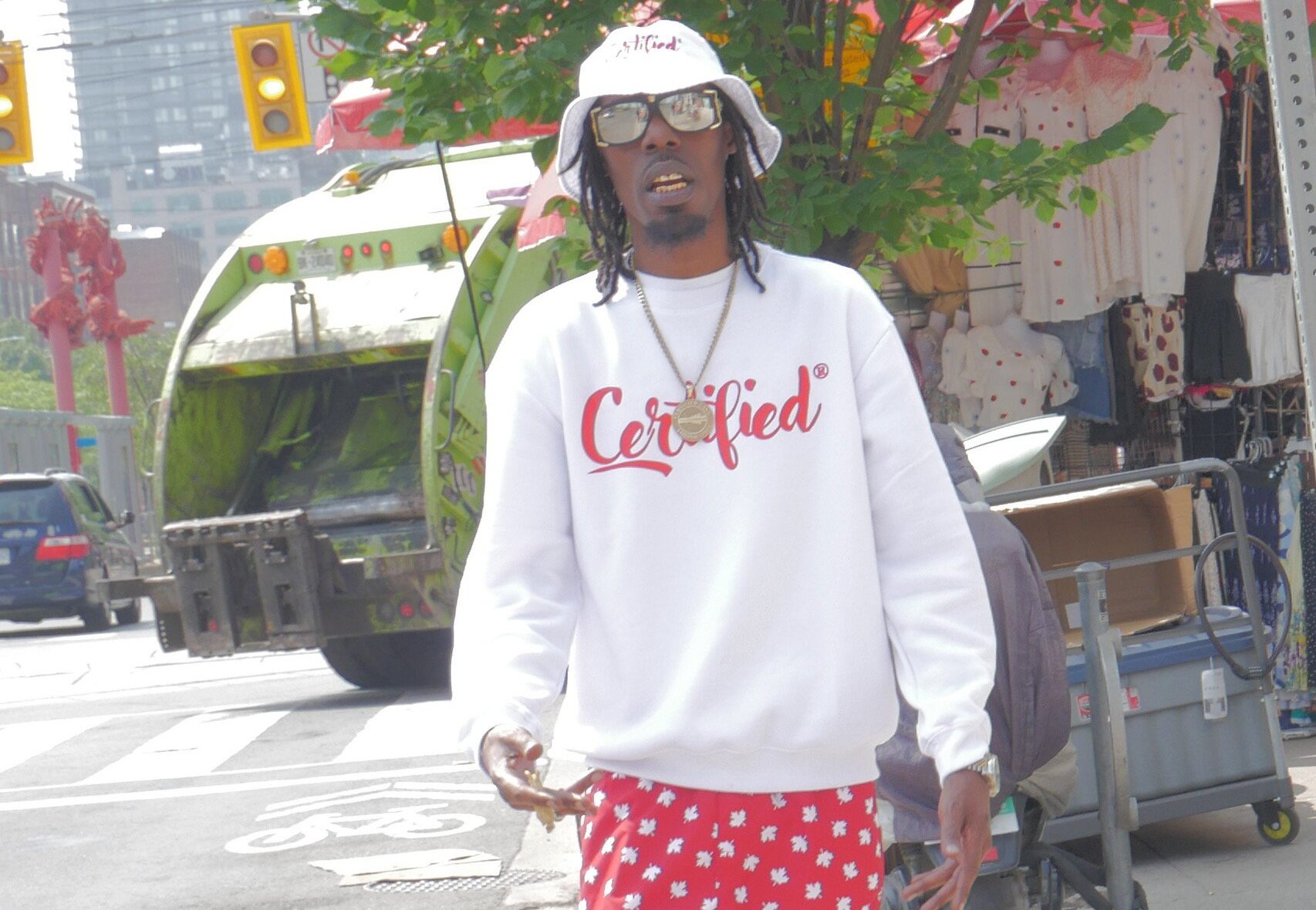 Billy Burnz, the sensational artist who ignited a frenzy in the heart of Downtown, sent ripples of excitement through the city. The buzz of Billy's presence drew crowds to his video shoot, a transformation that turned Queen & Spadina into a thriving hub of energy and anticipation. Witness the profound impact he wields in the mesmerizing music video for "Certi," featuring Cuzzin Charlie. Beyond being a mere song, "Certi" stands as an anthem that ignites the flames of authenticity.
Merging potent dance vibes with compelling lyrics, Billy's irresistible composition resonates deeply with listeners, striking chords within their hearts. In an era dominated by stereotypes, Billy steps up to the challenge through the #CertiChallenge, urging his fans to embrace their uniqueness and stand boldly in their individuality. The response has been nothing short of remarkable, with a tidal wave of TikTokers poised to unveil their challenges upon the song's release.
Billy Burnz's journey unfolds as a narrative of transformation and redemption. From turning his life around to receiving a pardon, he emerges as a beacon of optimism, proving that growth and renewal are attainable for anyone. Witness his evolution, absorb his insights, and brace yourself to be captivated by his hit single, which has already triumphed on Apple Music's "New in Hip-Hop" & "Best New Songs" playlists.
#CERTI isn't just a hit; it's an undeniable phenomenon that has taken the music world by storm. As you delve into Billy Burnz's musical realm, prepare to be swept away by the waves of authenticity, passion, and unapologetic expression that define his artistry. The journey is just beginning, and Billy's star continues to ascend, leaving an indelible mark on the music landscape.
Connect:
Instagram: https://www.instagram.com/billyburnzofficial/?hl=en
Stream here: https://foundation-media.ffm.to/certi