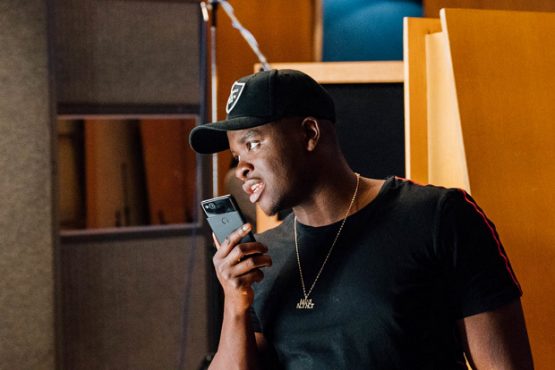 Big Shaq Comes In Hot With A Fresh Freestyle Announces New Mixtape
Of Course, He Wore His Jacket Throughout His Freestyle. Last year, Big Shaq managed to become a viral sensation with his comedic hit "Man's Not Hot." At first, the track was just a silly meme that kids were singing in the street. Then, it turned into a global phenomenon, getting airplay in the club and being remixed by some of the industry's top producers.
English comedian, Michael Dapaah, is the man behind Big Shaq and while he may not have expected his character to pick up so much traction, it's given him an opportunity to explore a career in music.
Last we heard from Big Shaq, he had released a new video for his latest single "Man Don't Dance." It's taken him a year but Dapaah is finally ready to drop a mixtape. The comedian-turned-rapper shared the news on Instagram, dropping off a new freestyle simultaneously.
His bars are just as ridiculous as in any other musical showing he's pulled off. He starts off by seemingly shouting out carbon monoxide and potassium before getting right down to business. "1, 2, 3, 4, 5/ Once I caught a fish alive/ 6, 7, 8, 9, 10/ Then I let it go again," raps Big Shaq. In case you were wondering, yes, he is wearing his jacket all throughout the video.
It's about time we get a full mixtape from Big Shaq as the English character quickly shot to fame in North America. What do you expect from his project?