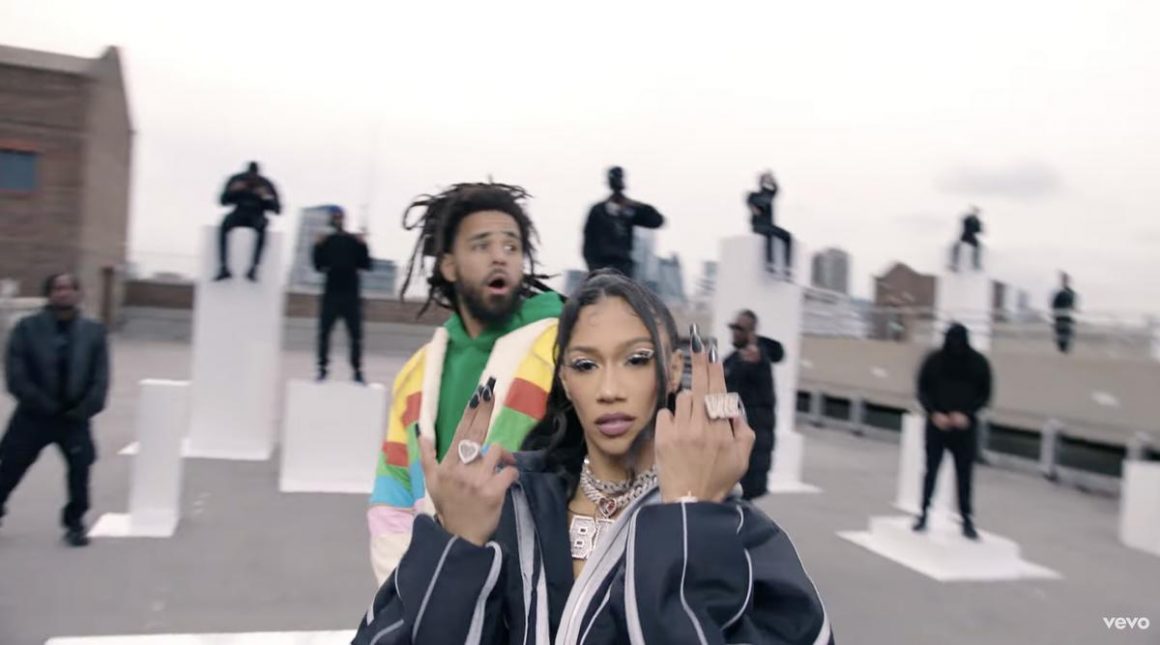 Rising star Bia takes things to the other side of the pond with the help of J. Cole. The rapper has been a fan favorite with her viral hits and recently announced that the leader of Dreamville would be assisting on her new single this New Music Friday (April 8): "London."
The song opens with BIA rapping about touching down in the eponymous English city. In the accompanying visual, she goes on a shopping spree and walks her pet dalmatians down the street. The visual shows the pair taking things up a notch by visiting the British city as they flex the finer things in life.
The tri-state area artist shared her excitement about the release of "London" on Twitter by pointing out a few accomplishments that not many of her peers can boast about. "Bro I went to the actual studio, and got in the actual booth and rapper with RUSS, NICKI, and COLE!!!" she wrote. "That's f*ckin legend I'm shook with myself honestly."
The self-praise is deserved. Check out the visual for Bia and J. Cole's "London" and let us know what you think.