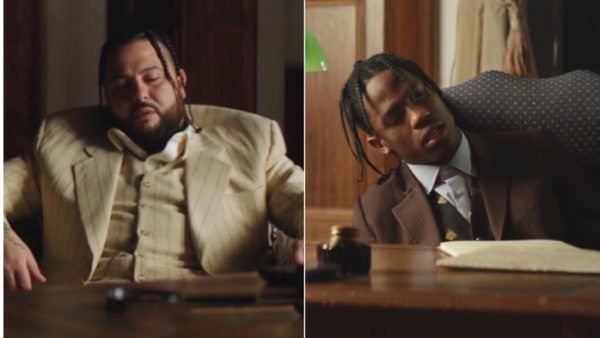 Belly Money Go Ft Travis Scott Video
Late last night, Belly dropped off his latest project, Another Day in Paradise, which boasts an impressive range of guest features, including Lil Wayne, Kehlani, Juicy J, and Travi$ Scott.
La Flame also made an appearance on Belly's Up for Days project, released a year ago, and their partnership makes sense, as both artists specialize in a dark and druggy late-night sound.
Their new collab, "Money Go," is the second Another Day in Paradise track to get a video, as Belly shared the visual to the Juicy J-featuring "Zanzibar" earlier this month, ahead of the project's release.
The "Money Go" video is as haunting as the song itself, as it starts with Belly stuck to the side of a skyscraper, before he loses his grip and somehow flies upward through a vortex of rain and money. The video ends with Belly engaged in a "Scarface"-style shootout with Travis Scott.