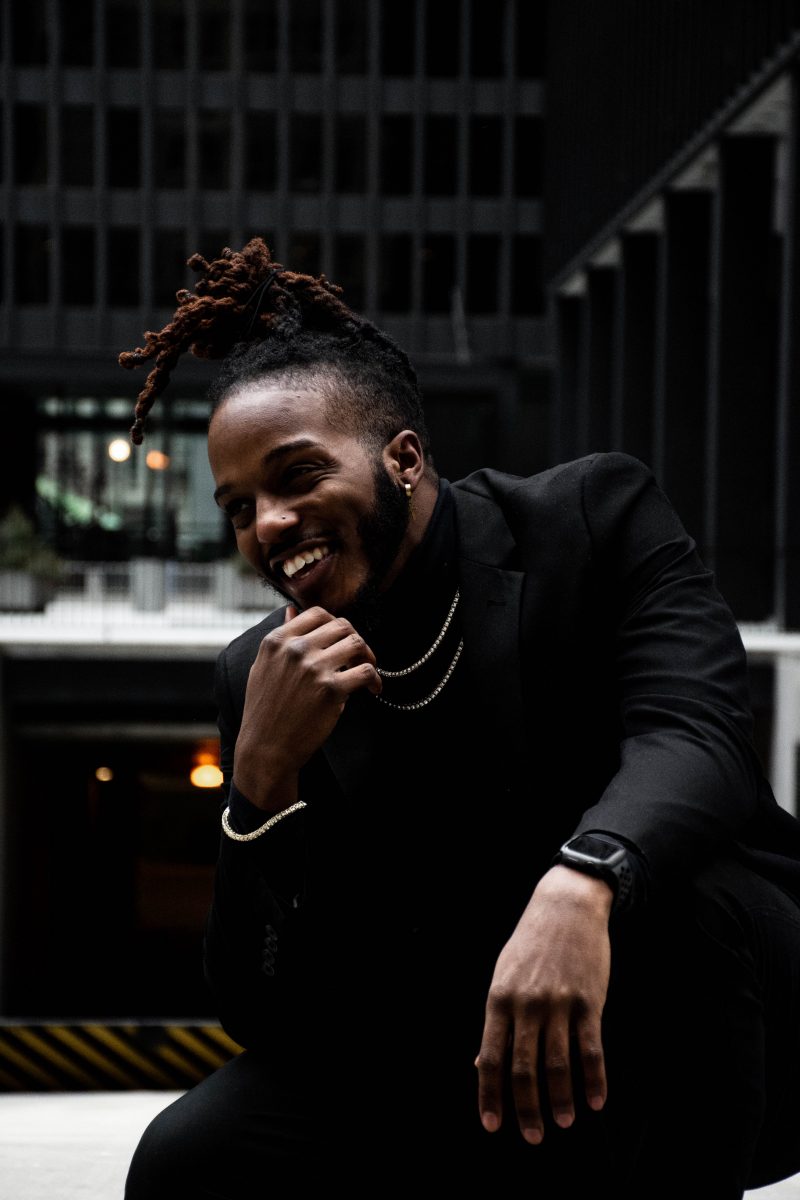 BeeDotKay is an artist and songwriter out of the Midwest and he is someone who listeners "will never see coming." 
Born and raised on the Southside of Chicago and being the youngest of six siblings really influenced his sound and overall love of music, sharing that it was because of them he grew up on some of the best music the 80s through early 2000s had to offer. It would even come to be that his older sister would be the one to get him into performing. "My sister is the one that made me fall in love with the art of rap and back then she would write the hooks and the verses, and she would have me spit the hooks on stage with her," he shared during a recent interview. In the present day, BeeDotKay now writes his own songs and even some for other artists.
His latest single "In A Minute" ft. Rockie Fresh comes after a 13-month period where he chose to lock in and dedicate himself 100% to music with no distractions. "I spent the whole pandemic leveling up in every way thinkable. I was restoring my mental and spirit, I bought an income property, I made the best music of my career in those 13 months, like I was seriously grinding my ass off, and now it's time to show the people what I've been up to."
BeeDotKay spends the energetic-filled song which features Rockie Fresh, detailing what he's been up to while in grind mode and letting listeners know he has glowed up and is ready to reap the benefits of the hard work he has put in. 
Believing that "music is universal [and] it connects people who would be otherwise disconnected," the track is definitely one that is relatable to listeners and can be a "Welcome Back" type of pick-me-up as the world and many people's lives return to normal. 
The emcee's newest single is the first of many that he will be releasing throughout the summer so be sure to follow him on Instagram at @BeeDotKay to keep up with all updates!
In the meantime stream "In A Minute" ft. Rockie Fresh down below.