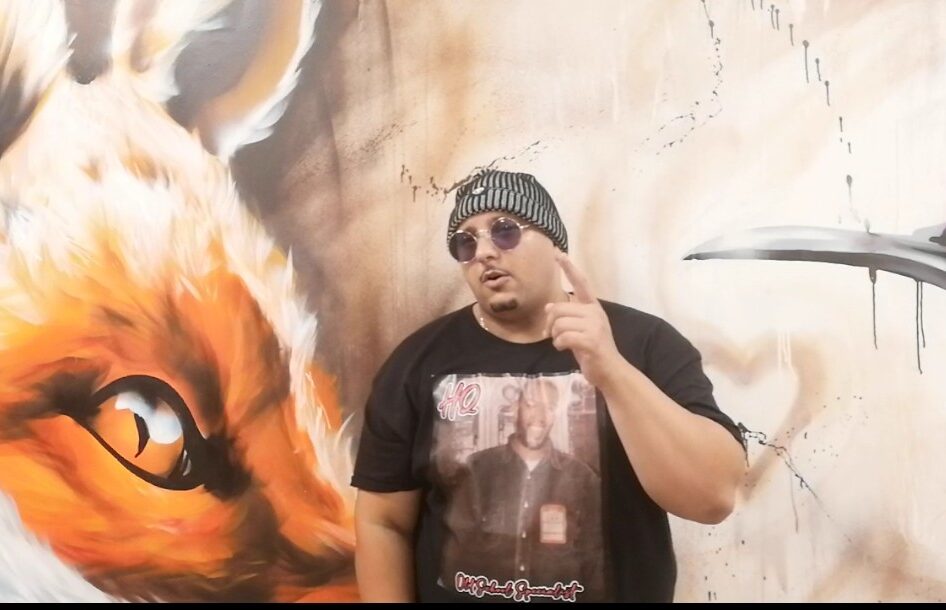 B-E-Z is back with a new single entitled 'Ghetto Portrait', released on the 28th of July. The track's instrumental sets the tone, with humming keys outlining simple but optimistic chords. The drums are made of a punchy kick, hard clap and dynamic, rattly hi-hats that cut sharply through the mix. The instrumental gives the artist an easy, bouncy rhythm that he grasps and uses to showcase his introspective lyricism, giving us an insight into the lifestyle he was raised in, with a heartfelt performance.
On this new single, B-E-Z shares that, "The song is a great example of life in urban inner city, it incorporates storytelling and describes to the listener what you might see, what you might experience and gives an insight into the mentality of someone from these areas and situations. The music is mellow but bouncy and is a perfect canvas for the song."
B-E-Z is a Bristol-born rapper, producer and songwriter. In his work he blends his Jamaican roots with the musical influences he grew up with including UK Hip-Hop, Reggae, Dance Hall, Grime, Jazz and RnB. He is an artist that personifies the constant battle to be better, engaging with his past and his culture to give his audience meaningful and emotive tracks at every release. What sets him apart as a songwriter is his clear talent for telling real-to-life stories, whilst still keeping his love for music at the core of what he does. B-E-Z's music takes the listener on a journey of different life experiences and represents the artistic rebel.
An artist with an incredible work ethic and grounded in motivation, B-E-Z Releases the Authentic New Single 'Ghetto Portrait' will do whatever it takes to bring his music to a growing audience. With an upcoming album around the corner, 2023 is set to be a pivotal year for his music and development as an artist.