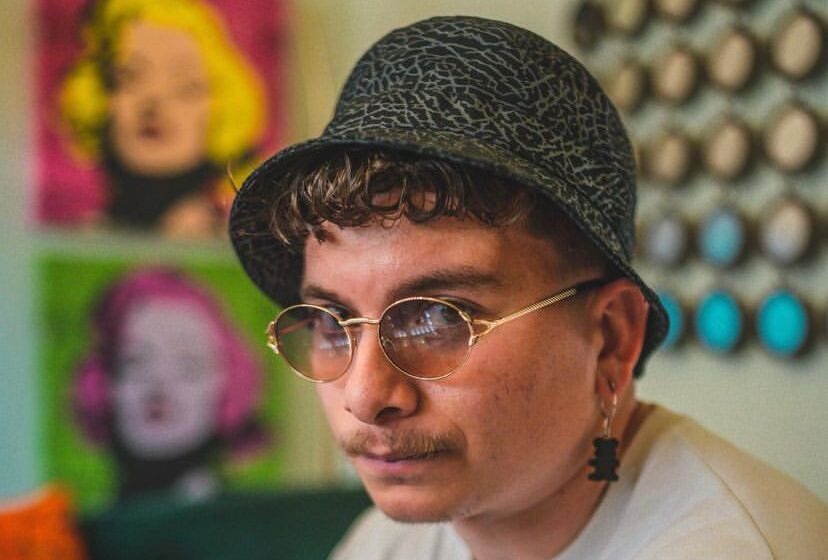 Brian DeJesus a.k.a (Audentia) is a Latin-American indie artist from Houston, Texas. He gets his inspiration from his struggles throughout his adolescent years and his Latin culture. His previous works include "Send This To Your Crush" (2021) a song in which he had wrote for his proposal to his wife ,the music video reached over 115k views on YouTube.
And his most recent music video to his latest reggaeton song "Fila" (2023) reached over 20k views on YouTube. He has been featured on blogs such as whatspoppinLA, medium, and dirty glove bastard. Angie Churn from whatspoppinLA wrote, "…he can switch from something very indie and pop then right back to Hip-Hop…" He has also had been featured and recognized on YoGotti instagram for participating in the "Dolla fo Dolla" open verse challenge. This had lead Audentia to becoming a viral sensation for his Spanglish verse.
Audentia has a very distinctive voice in every song he puts out, without having to stay in one genre. He always aims for a different sound to draw himself in his own artistic element space to where you'll ask "Who is this?"
Recently, Audentia has released a new hit single produced by the one and only Jvhn Pvul titled, "Brillo". This denbow reggaeton song is sure to keep you moving as Audentia prepares listeners to engulf his new style of music.
Follow Audentia on Instagram: https://instagram.com/audentia_dejesus