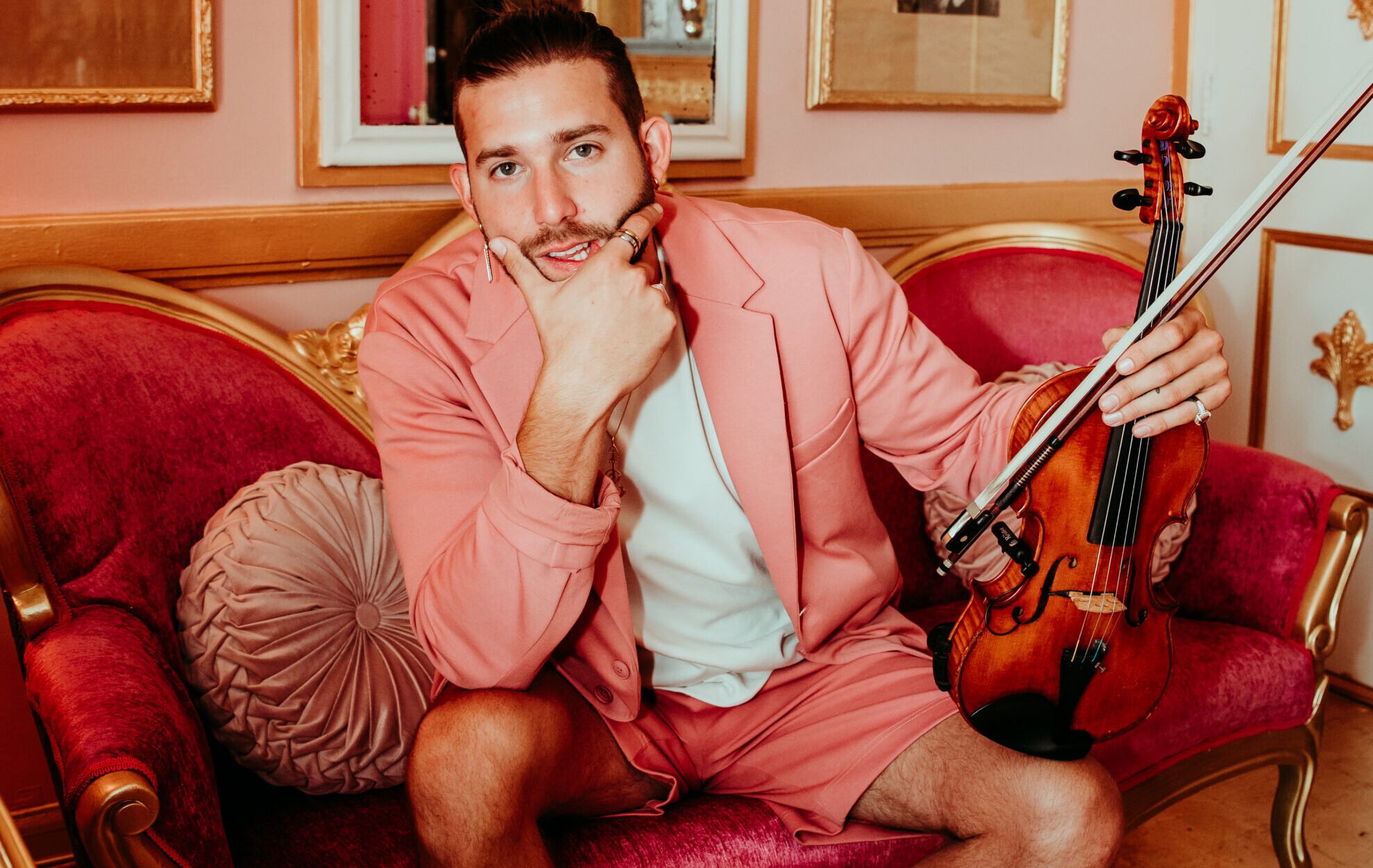 Atlanta Native, Violinist, Vocalist & Hip Hop Producer Zac Clejan returns with his hard-hitting new single 'Run It Up', Born out of the idea to sample a beautiful violin solo into a hard-hitting trap beat, the track exemplifies the idea of pushing your limits to the extreme. Atlanta born Clejan 'The Trap Violinist' taps Scienze, Brooklyn native for the feature, and the result is a high-energy track that leaves the listener hyped up & ready to run through a brick wall.
Zac Clejan has been playing music since the age of 2, when he first picked up a violin. Classically trained by the second chair in the Atlanta Symphony Orchestra & inspired by the city's burgeoning Hip Hop scene, Clejan began writing and releasing violin/rap songs at an early age.
Since the release of his hit single 'Rollercoaster', Zac Clejan is constantly raising the bar with his music. Consistently showcasing his vocals that blend seamlessly with his raw and authentic maestro level of lyricism, He has the ability to instantly captivate his listeners.
Inspired by artists like Lindsey Stirling and Josh Vietti, Clejan set out to change the game when he began combining his vocals and violin within the Trap Genre in what he has coined "Trap Violin." Releasing his first single 'Rollercoaster' in 2019, followed by 3 additional albums and multiple singles. In a few short years he has amassed over 700K followers across social media and over 2.5 million streams of his original music.
With his soul in music form, Clejan continues to drop hit after hit by combining high energy and cinematic beats with beautiful violin elements and catchy relatable lyrics that are sure to hook any listener. With no plans to slow down, there is no doubt that Clejan 'The Trap Violinist' will be a name we continue to hear for years to come. If you haven't heard Trap Violin yet, check Clejan out on all streaming platforms and dare we say…'Run It Up'!
Pre-Save "Run it Up" Here
Connect with Clejan on social media for updates on new music, videos, and more;
https://www.instagram.com/thetrapviolinist/
https://www.tiktok.com/@thetrapviolinist
https://www.facebook.com/thetrapviolinistt
https://www.youtube.com/channel/UCoYv2XQDO0jEBdu6e1HO0oQ
https://soundcloud.com/clejan