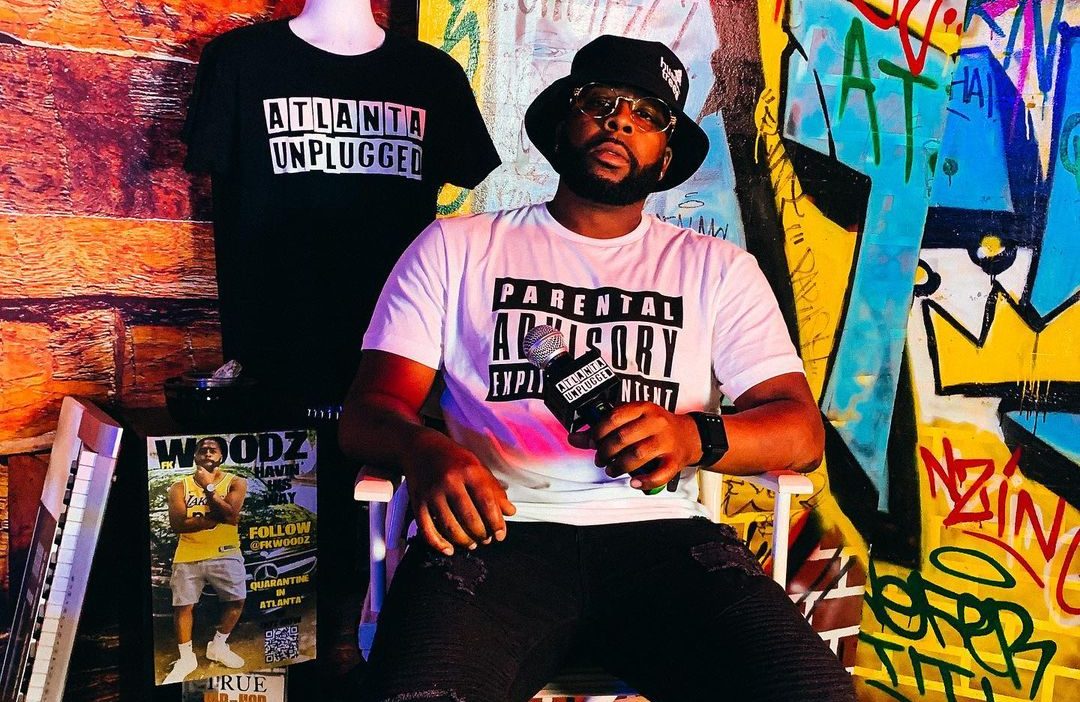 Atlanta-based rapper slash songwriter Fk Woodz with the heat check with today's premiere of his new bouncy single "Pop My Shit" available now on all DSPs and streaming services. Recently sharing a festival stage with rapper Andy Mineo, Fk Woodz newest musical offering is just a taste of what's to come from the iVoted Festival later this fall.
"Pop My Shit" paves the way as one of three releases of Fk Woodz new EP, "Don't Ask Me to Party, arriving December 3rd. "It's the mood of being back outside, it's the culmination of overcoming downfall, rising above statistics, and the hate. We deserve to pop our shit when we succeed past or overcome any adversity. After dealing with 2020 we got to go big on the "Pop My Shit", says Fk Woodz."
2021 has served as a meaningful year for Fk Woodz. Opening with his first ever festival invite and performance contributing his efforts with iVoted Festival, to increase voter turnout for the Georgia Senate run-off election. Following up his performance with the release of his debut EP, "Quarantine in Atlanta", which seen the artist slash songwriter earn 20k+ streams further widening his buzz. "Don't Ask Me to Party" is simply Woodz offering his fans music to party to, while being on a strict curfew as part of the terms of his probation. "I'll be back outside in late winter, early spring'
Born in Gary, Indiana, Atlanta-based rapper has been developing his introspective, mellow rap style and progressively melodious hooks since the early 2010s. The rapper/songwriter has been navigating this industry towards the mainstream, dropping numerous mixtapes in the early 2010s., under the brand name E. Woodz, and as a part of duo FlightKlub. Fk Woodz has experienced ever-growing level of notoriety with braggadocious tracks such as "Options" and "Havin My Way". Take a listen below.
Connect with Fk Woodz on social media for updates on new music, videos, and more; @fkwoodz