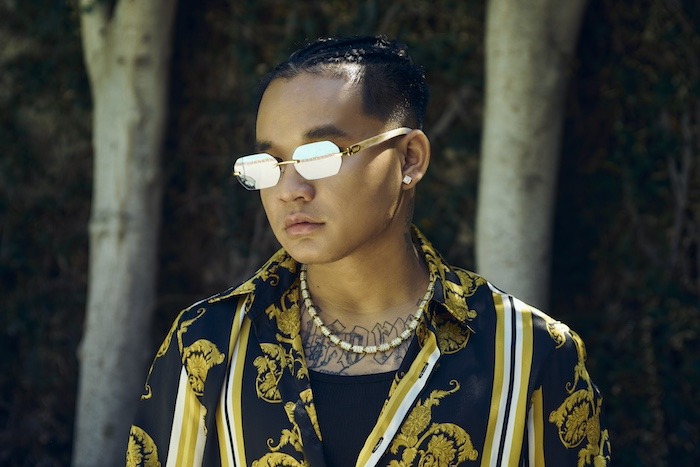 Prepare to be entranced as Asian-American artist Star2 releases his latest single and accompanying video, "Just Like Them Waterfalls." Infused with a magnetic connection, this romantic escape unfolds against the backdrop of an exotic island soundscape, promising to sweep listeners off their feet.
Over lush cascades of pizzicato strings, melodic strokes of percussion, and an enchanting vocal, Star2 muses on a budding flirtation. The song's silky guitars and drum beats echo with island rhythms, immersing the listener in an reggae infused island melody. The strings punctuate and elevate the chorus, conjuring images of hula dancers, swaying palms, and the soft, sweet air of the tropics. Enhanced by soundscapes of cascading water, exotic birds, and a vocoder that harmonizes with the chorus while bringing an electronic vibe to the track, "Just Like Them Waterfalls" immerses the ear in the wilds of romance.
The accompanying music video is drenched with lush imagery as Star2 and his love interest explore luxurious palazzos before taking a dive into a serene waterfall. Their journey is framed by the motif of flowing water, the camera highlighting the parallels in their free-flowing and playful connection. "I love the islands – my fantasy getaway! This song is a romantic vibe to get us through the fall and dream of a dope vacation with a beautiful girl, sipping drinks, and enjoying paradise," adds Star2.
Star2 was born in a Thai refugee camp and lends his identity to the music he makes. With millions of streams and impressive collaborations, he has performed amongst the likes of Soulja Boy, $tupid Young, Mozzy, MBNel, Luh Kel, Lil Poppa, HoodTrophy Bino, YSN Flow, and MarMar Oso to name a few. "Just Like Them Waterfalls" is the second single from his upcoming pop album Shooting Stars, due early next year.
Star2 began his life in a Thai refugee camp where he was forced to flee genocide from the Burmese army in Myanmar who burned his village to the ground. A lottery in the camp brought him to San Diego with his grandmother and her four children, where he began a new life. Now, under the mentorship of esteemed producer Chico Bennett, his collaborations with acclaimed rappers include Soulja Boy, $tupid Young, Mozzy, MBNel, Luh Kel, Lil Poppa, HoodTrophy Bino, YSN Flow, and MarMar Oso to name a few. While not on tour, he documents his journey in the popular 'Adventures of Star2' series on YouTube. As an influential figure in Asian-American music, Star2 entwines heartfelt stories with captivating visuals, chronicling a tale of resilience and ascent. Esteemed platforms like Harper's Bazaar Vietnam, GQ, HotNewHipHop, Ones to Watch, BET, and Lyrical Lemonade, among others, have celebrated his contributions.