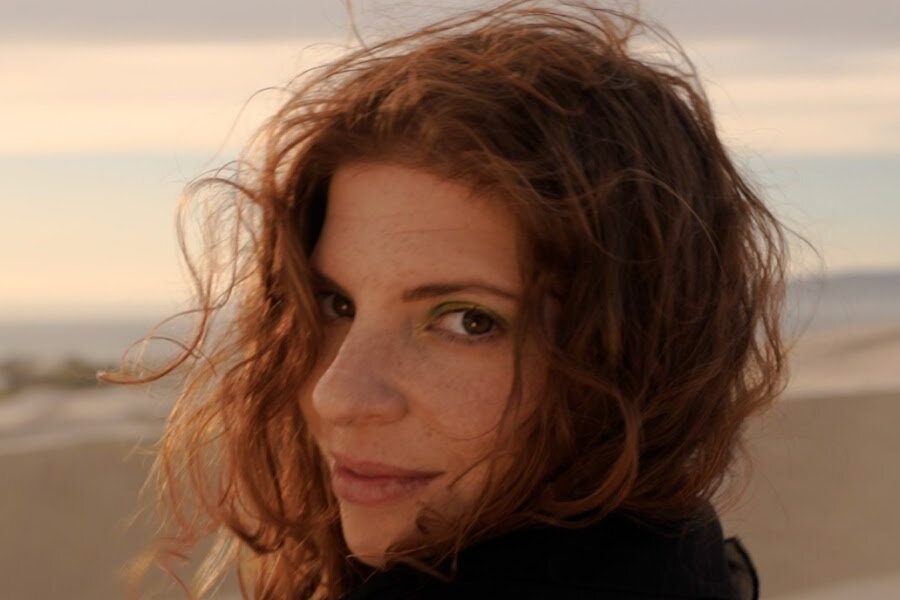 Ashley Zarah finally releases her highly anticipated single "Dream Away" under the label Serenadé Music. The dark-pop singer-songwriter collaborated with Sound Surfer (aka Stefano) for the production behind the track. Together, they sought a place of harmony, one that is unique to each person listening. "Dream Away" is, like the title says, about places where we find peace and solace. At the same time, these places are not easily found or entered – hence "Dream Away." The song represents the journey to find inner peace by evoking a safe place that's far from everyday life. This place can resonate with and be entered through themes such as religion, philosophy, or meditation. The journey into this place, Stefano says, is not easy. "It's a real struggle for everyone and it can cause various problems."
The single's sound is true to Zarah's dark-pop pungency while incorporating a mystical electric feel, held together by an acoustic backbone. "Dream Away" touches on "the euphoria and alignment you feel when you've reached this place, but also the displacement we feel when it goes missing," says Zarah. The artist says she's experienced an enormous shift is the last year – plummeting from the purest, happiest version of herself to absolute rock bottom. "It was as if my old life was launched into a black hole and could never be accessed, reconstructed, nor seen again," says Zarah. "Like it was some dream, a figment of my imagination, not even part of my past." Since those days, Zarah has worked on rebuilding her best self.
"Dream Away" aided in her discovery of new layers to her soul and helped her remember that harmony still exists. She emphasizes that "the dreams we lose are just taking their exit because they're out of lessons to teach us. Then new challenges take its place, and with a lot of practiced effort, guides us toward our new dream." Following the release of her powerful Persian-influenced single "Ashes In The Sea," this new track set to be yet another chapter in Zarah's story of self-discovery.
Ashley Zarah is an Iranian singer/songwriter and Dark-Pop performer hailing from Los Angeles, CA. Merging millennial pain and pop culture, she is convincing pop listeners to feel something honest again, the way she felt during the emo wave in the early 2000s. As a young kid who struggled to identify with those around her, Zarah decided to invent a space of her own; one that welcomed color into life's darkest truths; hence, the home of Dark-Pop.
Despite stemming from a background of non-musicians, there was no shortage of music in the house. Zarah was raised on artists ranging from Pink Floyd, Madonna, and Natalie Cole to Iranian stars such as Sima Bina, Dariush, and Haydeh. Scouting on her own, she would discover even more eclectic inspirations like Christina Aguilera, Linkin Park, The All-American Rejects, Justin Nozuka, and LIGHTS; all who inspired her to pick up instruments and gear to perform the songs we hear today.
While on scholarship at the highly prestigious art institution, Berklee College of Music, she revealed herself to be both a prolific writer and expressive vocalist; though mostly sought after for her relatability and insightful songwriting. She has since been featured on NPR's "Buried Treasures," BuzzMusic LA, GirlTalkHQ, Authority Magazine, EDM Nations, and twice debuted on the world-renowned music editorial, The Hype Magazine. 
An advocate for mental health, suicide prevention, and gender equality; she is on a mission to teach and heal her generation to speak their truths and enjoy their lives rather than simply surviving them; proving to audiences that no pain is worth the disposal of a life.
Connect with Ashley Zarah on social media for updates on new music, videos, and more; @ashzarah