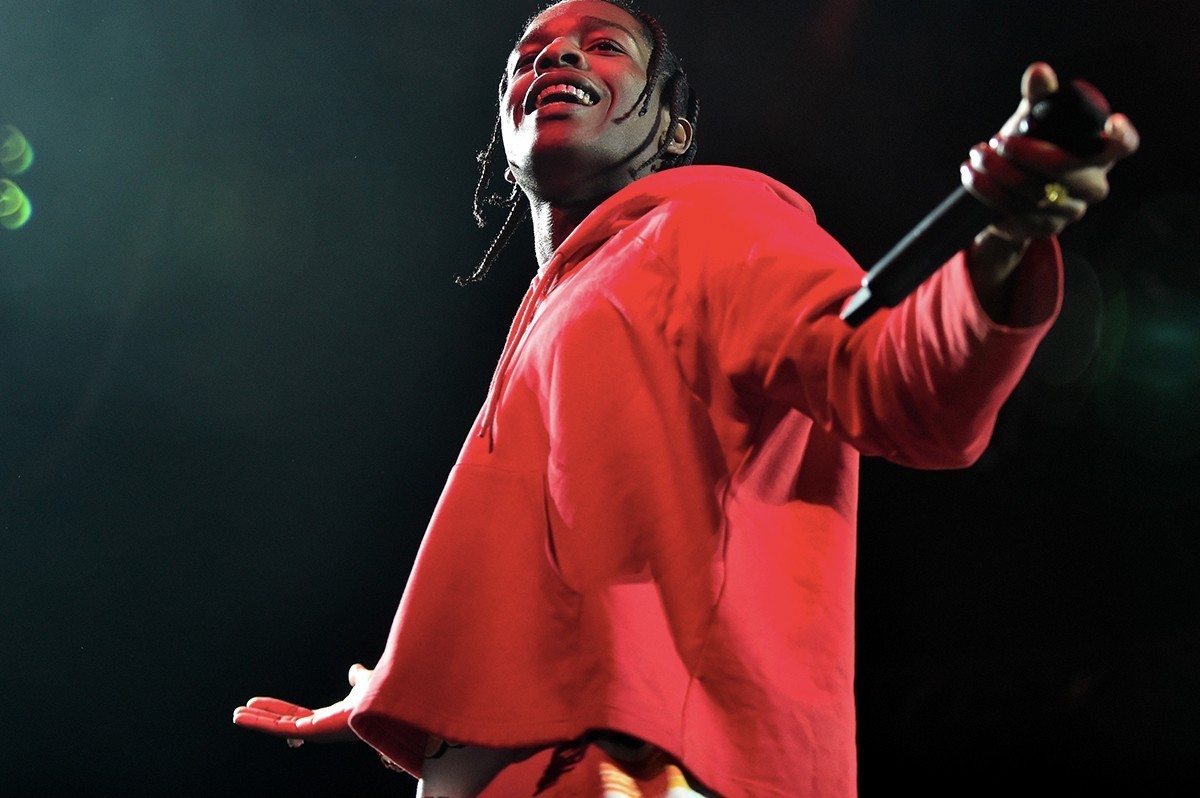 In 2015, ASAP Rocky made a statement on why he didn't address Ferguson protests and the issues surrounding the Michael Brown case in his music, saying "Why would I feel compelled to rap about Ferguson? I'm not about to say that I was down there throwing rocks at motherf**kers, getting pepper-sprayed. I'd be lying. Is it because I'm black? What the fuck, am I Al Sharpton now? I'm A$AP Rocky. I did not sign up to be no political activist. I wanna talk about my motherf**kin' lean, my best friend dying, girls, my jiggy fashion and my inspirations in drugs. I live in f**king Soho and Beverly Hills. I can't relate."
Recall, protests were breaking out across the United States due to numerous civilians being killed by the police with many of the victims innocent of any crimes. Now, the "Frankenstein" rapper has addressed the 2015 statement he made in a new interview with 'Kerwin Frost Talks' stating,
"I thought I addressed that in the past and to be in jail hearing people still trying to stir up some weird sh*t. What I will say though is in those old interviews I used to say 'I think it's inappropriate for me to rap about things I didn't help with. I felt like when it came to Ferguson, J. Cole went down there and he actually was on the news and he helped. I felt like he deserved to rap about it. So when someone ask me that in 2015 I'm like: 'I just feel, personally, if I'm in SoHo or I'm here I can't even talk on that'… That's appropriating. … It's not sincere. It's pretentious."
Watch Rocky's full interview below.