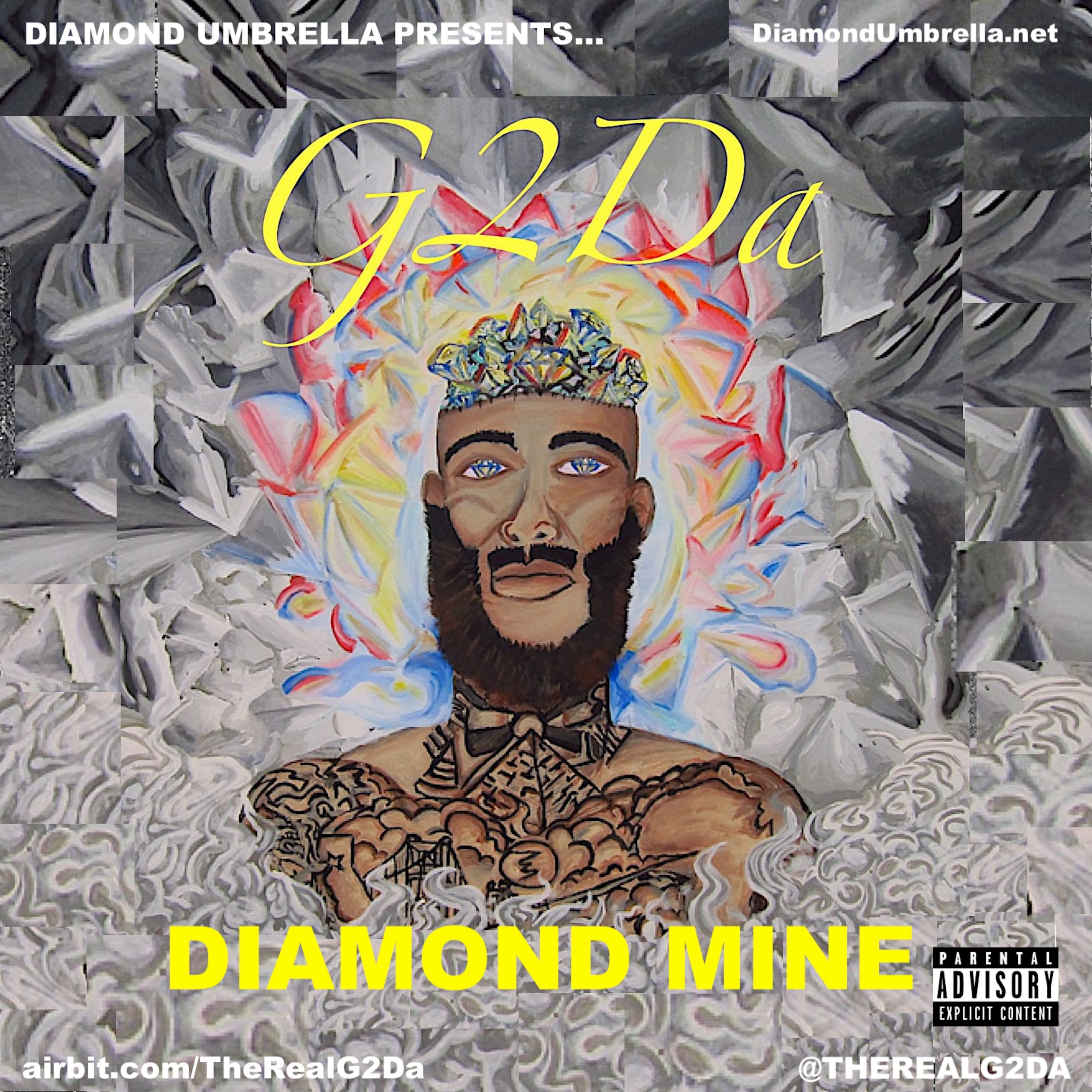 Eclectic, fresh and with a distinctive sound, artist G2Da releases his brand new album, 'Diamond Mine' to great reception. Inspired by art, and drawing from a wide range of genres such as hip hop, neo-soul, world and new wave, this LP focuses on the reflection of life through a spiritual perspective.
With warm vocals from featuring artists, paired with authentic lyrics that are thought provoking and stimulating, G2Da shows his listeners his rare versatility and depth throughout the album – comparable to that of Kendrick Lamar or J. Cole.
Hailing from Oakland, California, G2Da is a multi-talented artist, who sees life in color and light. From working as a producer, to an audio visual artist, G2Da works hard to perfect his craft and make his mark on the world.
Presenting options and perspectives abstractly in a sonic or visual artistic way, he strives to stand away from the crowd, and follow his own path to success and contentment. Listen to 'Diamond Mine' below.
Connect with G2Da on social media for updates on new music, videos, and more; @therealg2da