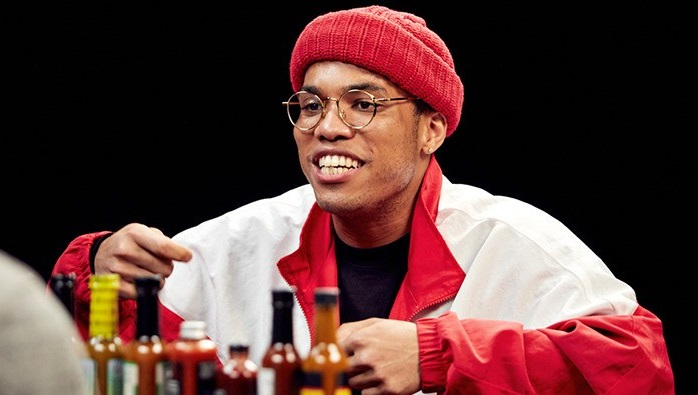 Anderson Paak Eats Spicy Nuggets Sings About Sauce on Hot Ones: Watch
Anderson .Paak is about to be everywhere this fall as he prepares to release his Oxnard album on November 16th.
The Aftermath artist was the latest to take part in the 'Hot Ones' series. While taking on hot sauces on vegan nuggets, he talked about his early career as a wedding singer,
Dr. Dre's process of making music, life in his hometown of Oxnard, mosh pits at rap shows, his disaster set opening for Beyonce, working with a zebra in his "Bubblin'" video and more.
.Paak closes things out in style by singing a quick ballad for each hot sauce.