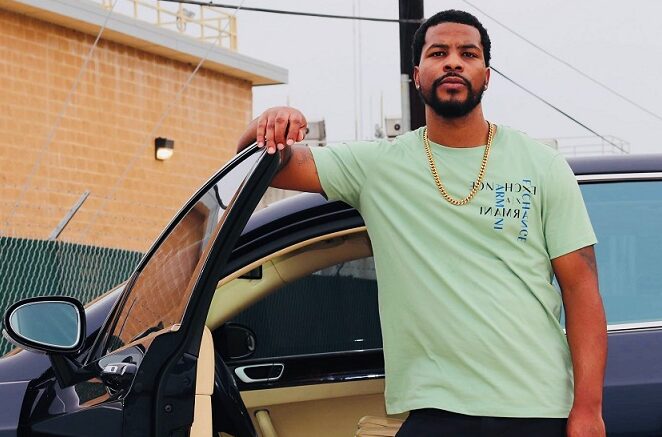 When you think of technique and a universal flow, your gonna start to think Rob Jay Dinero. When you ride past and hear Rob Jay Dinero 's music playing you think familiar. But with his hint of southern accent in his music. Rob Jay Dinero is the definition of southern with his distinct voice and swag.
Imagine a Nipsey, Lil Wayne, Meek Mills spitting flows out of one voice! That's Rob Jay Dinero.
Today he is here to announce his official signing to The Delta Ca Records who is a new buzzing lable based out of the Los Angeles area. He's with us to announce his new single set to drop in 30 days "Two Times" produced by King Malik. The song is a heart felt club and chill song in which Rob Jay Dinero finesses his way into locking a woman down. Heavy 808, intoxicating lyrics for the ladies and players. Don't have you game together take note……
"And she cut off all her niggas ain't got time for em, Center of attention every time for em, Pure hearted girl what's on your mind love?" Oh yeah it's on November 28th !!!! "Two Times" will hit all platforms.
Christopher: So we're are you from?
Rob Jay Dinero: New Orleans
Christopher: We're excited for this new single. Sounds really big and sophisticated. You have a few projects out now what was the process of recording this song?
Rob Jay Dinero: Well I had the song already in my head. Major ideas, basic body of the song. Then King Malik heard me rap it then sent me a pop sounding hood banger. I went in the studio next day and desintegrated that track then sent it back to Malik he mixed it.
Christopher: What's your vision of yourself in the music industry?
Rob Jay Dinero: Being at the top and writing and helping other artists make hits. My new single song and video is dropping Nov.28th that's 30 days so pre order, pre save and get ready cause it's gonna be big.
Christopher: Anything else you want to tell us?
Rob Jay Dinero: Shout out to my wife, my children, The Delta Records and the whole squad. you can straight to my social media and music with my links below. Two Times!