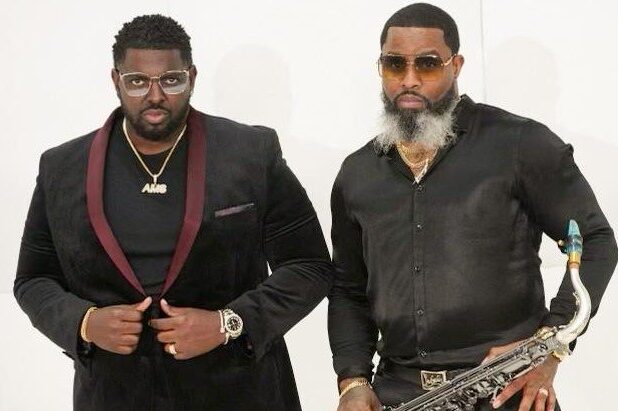 Alvin Mays, the CEO of AMS Enterprise, is a music mogul with a vision from Mississippi, now based in Atlanta. After a brief hiatus, Mays has returned in 2023 with a vengeance, continuing his journey with R&B and Hip-Hop artist development and kicking off his Events & Touring Company with shows in New Orleans and artist stage platforms in Austin during SXSW.
Mays' dedication to the music industry is clear, as he's shown with his recent jazz project "In the Moment". The project was a significant departure from his usual focus on R&B and Hip Hop, but Mays was eager to try his hand at something new. His involvement in the project was significant, and his guidance helped G. Fields create a stunning album that showcased his talents as a saxophonist and jazz musician.
Mays' willingness to branch out into different genres and take risks is a testament to his dedication to creating unique and engaging music that connects with audiences. He's also been expanding his label with new signings, including R&B artist Mahzi and Mykko Montana, with whom he's struck a new marketing and media deal. He's also continuing to book new talents like Gloss up and signing Prince BabySoda to AMS.
With over 25 years of experience in R&B and Hip-Hop music management, Mays has become a force to be reckoned with in the industry. His dedication to helping artists achieve their dreams has earned him a reputation as a visionary who's not just a music mogul, but a true leader in the industry. AMS Enterprise is more than just a record label – it's a platform for rising R&B and Hip-Hop talent to access opportunities and create success. With Alvin Mays at the helm, the sky's the limit for what's possible. He has used his business knowledge to identify the need for grounding opportunities and platforms for new and rising stars, working closely with local radio stations in the R&B and Hip-Hop market to promote and create opportunities for new artists to build their awareness using his platforms, relationships, and overall business savvy.
It's not easy to navigate the R&B and Hip-Hop music industry, but Mays has proven time and time again that he has what it takes to succeed. His dedication to his craft, coupled with his ability to recognize opportunities and create success, has made him a true icon in the music industry. If you're an aspiring R&B or Hip-Hop artist, you should definitely keep an eye on AMS Enterprise and Alvin Mays, because they're always on the cutting edge of what's new and exciting in the industry.
Article By Teelia Lowery