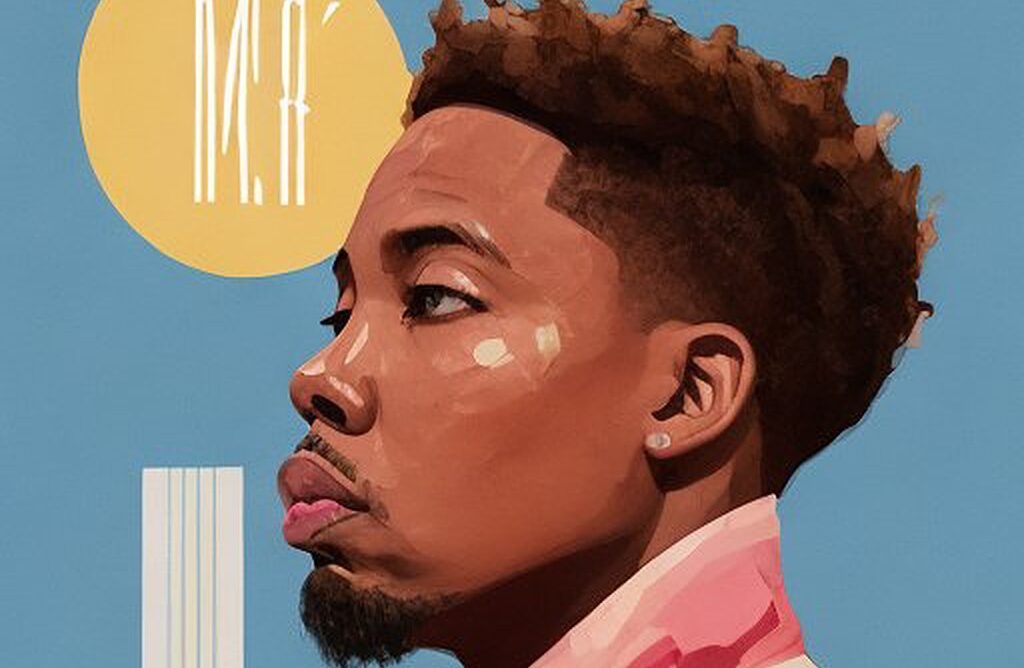 Ali Khameya has returned with brand-new, sensual R&B EP 'Concrete Picasso' to wow listeners with his bold aura, fresh sound and collection of high class videos. Starting off with 'Cost Me', Ali Khameya makes a commentary on the cost of love, speaking of a love interest taking everything but his soul. Catchy hook "If I fell in love with you, how much would it cost me?" permeates your brain as you watch the provocative video, seeing the artist with multiple mysterious women in their lavish lingerie. It's dark, sexy and edited perfectly with Khameya's unequivocal lyrics and laidback flow. '
Jump on it' featuring Dae Dae Dinero is another highlight, displaying the project's cohesive style across this top-quality music video. Both of the artists fit together perfectly. Dinero's bold dirty dog attitude works great alongside Ali Khameya's slick composure and Future inspired voice.
Other tracks like 'Relate' reveal an impressive flexibility across the project too, with darker instrumentals together with the artist's signature blend of Trap. 'Concrete Picasso' is Ali Khameya's classy return to music, perfect for fans of fiery new R&B/Trap sounds. You won't want to miss some of the best emerging tracks in the scene.
'Concrete Picasso' showcases his bold and seductive R&B style through a collection of high-quality music videos. The lead track 'Cost Me' is a dark and provocative commentary on the cost of love, complete with a visually stunning video featuring Khameya with multiple mysterious women. The EP's cohesion is further highlighted by 'Jump on it', a collaboration with Dae Dae Dinero that showcases the artists' complementary styles. Khameya's signature blend of Trap and R&B is also evident in tracks like 'Relate'. With 'Concrete Picasso', Ali Khameya proves himself to be an emerging force in the fiery new R&B/Trap scene.
Ali Khameya has his sights on delivering his own distinctive, stylish R&B sound to listeners around the world. Like various other artists, he started creating music as a hobby, and bloomed into a fully fledged artist after receiving great feedback from listeners around him. Since his debut in 2015 with single 'Autograph', as King Whoa, he has collected several thousand streams across his material and gathered a fanbase of over 15K followers on Instagram.
Now he's back with a magnetic vengeance, promising his best material yet with his second EP 'Concrete Picasso'. Working with the likes of Dae Dae Dinero, Ali Khameya is promising a fresh new style to fans. 2023 is sure to see many more exciting things from this artist, be sure to stay updated as he takes on the industry in his own Ali Khameya way.
Support Ali Khameya on Social Media