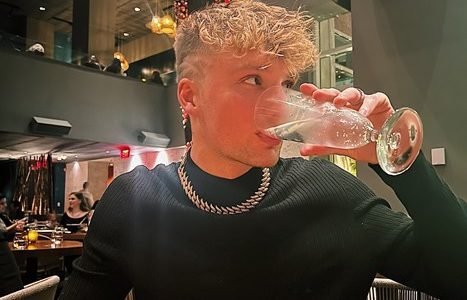 "The Hustler Tape" follows up "Favorite Girls" which dropped back earlier and is widely hailed as one of the best songs of early 2022. While "Favorite Girls" captured Alex Sedlak's melody-making abilities, the new project "The Hustler Tape" finds Alex Sedlak back on his knocking drums, a sound that he is known for, and more confident than ever.
Alex Sedlak is creating a vibe with every song, capturing the emotions through his melodies. Never disappointing his fan base, Alex Sedlak continues to drop melodic compositions, tapping into deeper context than your favorite rapper. Being an avid listener of Alex Sedlak, this tape will propel him to being bigger than he has ever been before.
With this tape, he has gravitated the attention of those who weren't listening to "Favorite Girls". Miami's own is pouring out how he feels from start to finish on this project, laying down bar for bar how he is feeling.
Follow Alex Sedlak on Instagram:
https://www.instagram.com/alexsedlak/?hl=en
Listen to The Hustler Tape Now: