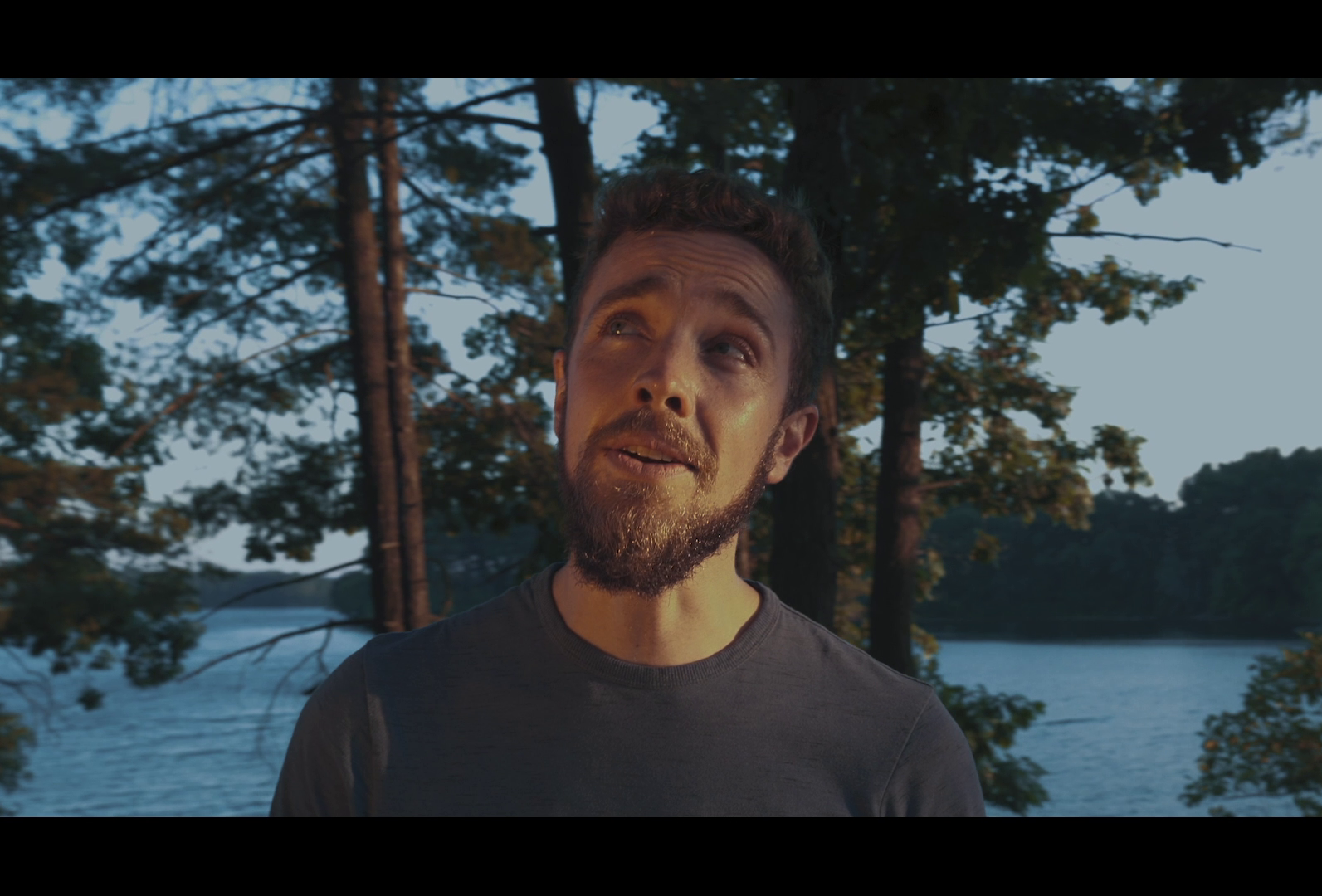 Independent singer-songwriter Alex McCue opens a window into a reflective, shimmering world with his smooth new single "Shape of Years" out October 20. Accompanied by a whimsical music video capturing the raw beauty of a picturesque lakeside in a Massachusetts reservoir, this project nourishes the soul with its spiritual freedom. Incorporating elements of meditation with introspective, poetic lyricism, this hypnotic track draws listeners out of their heads, and into a mellow relaxation.
Fans of artists from Lianne LaHavas to Frank Ocean will feel at home in the artistic depth and sonic allure of McCue's music. The artist effortlessly melds a variety of genres – from folk to R&B – in this exploration of mindfulness, nature, serendipity, and navigating dark times with compassion.
With the origins of this song set pre-pandemic, "Shape Of Years" developed into the final product from 2019 into 2020; this dramatic shift gave new meaning to the track. McCue found himself reflecting on the coincidental foreshadowing realized in this project. He pondered, "Would I really have wanted to see how things were going to unfold when I started writing the song in early 2020?" In collaboration with former band members Saketti (producer) and Jonte Samuel (saxophone), McCue was able to harness a free-flowing synergy between each of the talents that the trio brought to the table. The mesmerizing rhythm, introspective guitar, and honeyed saxophone bring this spell-binding project to life. This track was mastered by Tony 'Hamstank' Hamoui.
"Shape Of Years" introduces itself with thought-provoking riddles in the first verse. Initially, the lyrics explore how the worlds that we live in are merely projections of our own minds, and the second emphasizes the importance of health and wellbeing. The song then turns into a prayer arising from confusion and desperation.
He sings with buttery vocals, "show me how we're meant to be…cause I gotta know, we've been moving fast, we've been learning slow," imploring listeners to reflect on where they have themselves not been fully present in the fast paced environment of the modern world. The music video, filmed and edited by Nuno Miguel, set the perfect scene to catalyze such introspection, showcasing the venerable beauty and spirituality of the sunset-bathed landscape.
Connect with Alex McCue on social media for updates on new music, videos, and more; @mccusic