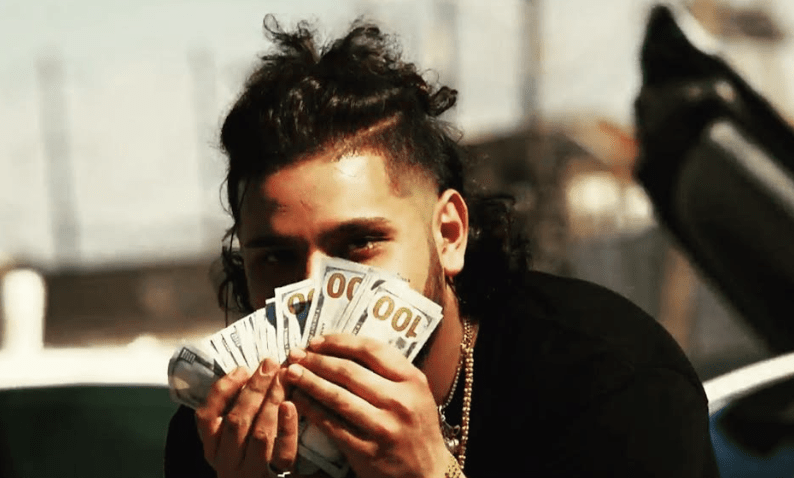 AK47 (@tha_ak47_official), an American/Indian rapper, dropped his new visual called "Lil Mama." The song is an upbeat hip-hop track that showcases his skills and the video doubles down on the words of the song. The video sees AK47 with a high upbeat energy, delivering heavy bars on the track and captivating listeners with a vibrant and animated visual.
In addition with being consistent with music this year, AK47 also reveals that he will be dropping a new project, "Thanks for Doubting Me," that will be released by mid-summer. The project represents AK47's journey from a rich Indian kid to a multi-millionaire without a degree, despite being a culture vulture, according to some people.
According to AK47, the project features a mix of heartbreak, anger, and party music that takes the listener on an emotional roller coaster. AK47 said that the project is most important for his grandpa who raised who played a big role in his music career, and told him to pursue his dreams no matter what. His mom and dad were also some of his biggest supporters, and encouraged him to keep pursuing his dreams since he dropped out of college and started rapping since he was 16 years old.
"I will be telling what life is like from my angle. This project is to show myself and others that I can achieve what I want when I set my mind to it the way he did. Coming from an Indian household, I get pushback for my choice to pursue a music career," AK47 said.
AK47's sound is a refreshing mix of nostalgic and fun music that appeals to a broad audience. He grew up on R&B and hip-hop music. He also considers artists such as Lil Wayne, Chinx, G Herbo, French Montana and Lil Baby (as well as others,) to be influences for his musical career.
AK47's brand, WESTKING, will also release clothing and more. The logo is a spade card flipped, one side original face, the other side a grim reaper to show the two spectrums.
In the meantime, fans can tap in with AK47 and watch his music video for "Lil Mama," below.