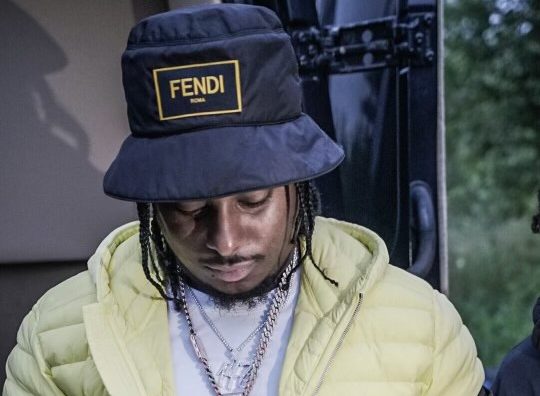 Gustavo Bands has always envisioned himself on stage in front of a crowd of thousands of fans. In grade school, he was the kid making beats out of food trays and lunch tables. Those early dreams of glory and success, as well as his passion for music, have continued to deepen and have helped Gustavo Bands grow into the artist the world sees today. Recording his first songs with his childhood friends in their makeshift studio, the Chicago rapper has made himself a strong presence in the industry and a Chicago underground mainstay. Now, by way of dedication and entrepreneurship, one way or the other, Gustavo Bands is looking to make it big.
When Gustavo Bands began his career in the music industry, he spent time helping local artists with songwriting and creative development. Working to guide these artists towards finding their flow and making a name for themselves, Gustavo Bands has always carried a "community-first" mentality into his work. Further cementing himself in the industry, Gustavo Bands is also recognized as the leading artist for the global enterprise WeMeanBiz and the CEO of ThurlBred Entertainment, a recording label which he founded himself. Both positions have allowed Gustavo Bands to further his own career and deepen his community mindset.
Most recently, Gustavo released the track "Street Lights," which once again has proven how his sound has evolved over his career. Gustavo Bands is crafting his own sound out of today's popular genres by adding pop hints to trap music. For the coming year, the Chicago rapper is prepping the release of a trilogy of EPs. "Each project is different in its own way," the rapper states. "I can't really get into details on names and dates, but the first project should be releasing on January 1st." Along with these EPs, Gustavo Bands is also readying for his debut full-length project to hit the market. A bold release strategy, but who better fit to make these moves than Gustavo Bands himself.
Check Gustavo Bands' music out on Spotify:
Keep up with Gustavo Bands by following him on Instagram, @gustavobands