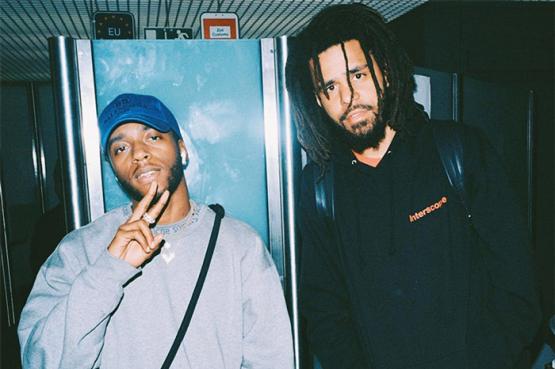 6LACK Previews J Cole Collaboration
The countdown is on to 6LACK's album East Atlanta Love Letter. With just a few days until its release, the Atlanta crooner previews his collaboration with J. Cole, which he first teased in July.
In a 30-second Twitter video, 6LACK nods his head while vibing out to the track, which features his smooth vocals, while a snippet of Cole's verse can be heard. "I'm loving your way, vulnerable / Letting your guard down, it's honorable," raps Cole World.
Cole vocals came in 🔥 4 more days #eastatlantaloveletter 💌 pic.twitter.com/ifF7xicYxq

— bear (@6LACK) September 10, 2018
The collaboration is set to appear on 6LACK's upcoming album East Atlanta Love Letter, which is also expected to include collaborations with Future and Offset. So far, 6LACK has dropped a trio of tracks, including "Nonchalant," "Switch," and "Cutting Ties."
Following the album's release on Friday (Sept. 14), 6LACK will embark on an international tour, "From East Atlanta, with Love," which runs from October through December. He will be joined by supporting acts Tierra Whack, Summer Walker, They, and Boogie on select dates.