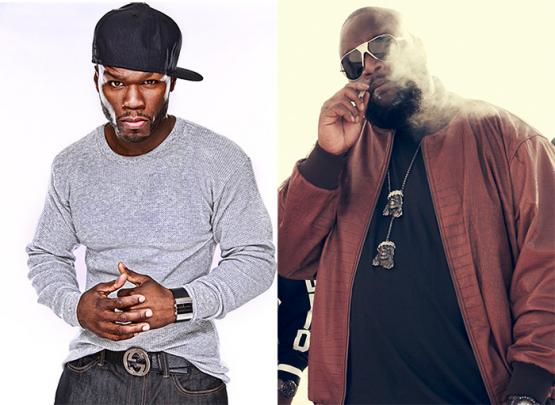 50 Cent Rick Ross In Da Club Lawsuit Dismissed
A federal judge has dismissed 50 Cent's lawsuit against Rick Ross. In 2015, the G-Unit mogul sued his rival for using his 2003 hit "In Da Club" on his mixtape, Renzel Remixes.
He was seeking upwards of $2 million from Rozay for using the beat without his permission.
But the judge tossed the case because 50 does not own the copyright or master recordings for the song, according to TMZ. That belongs to Shady/Aftermath Records, so it was dismissed without merit.
The rappers have a history of beef. In 2015, 50 was ordered to pay a $7 million judgment for uploading a sex tape with Ross' baby mama in it, which forced the rapper to declare bankruptcy.