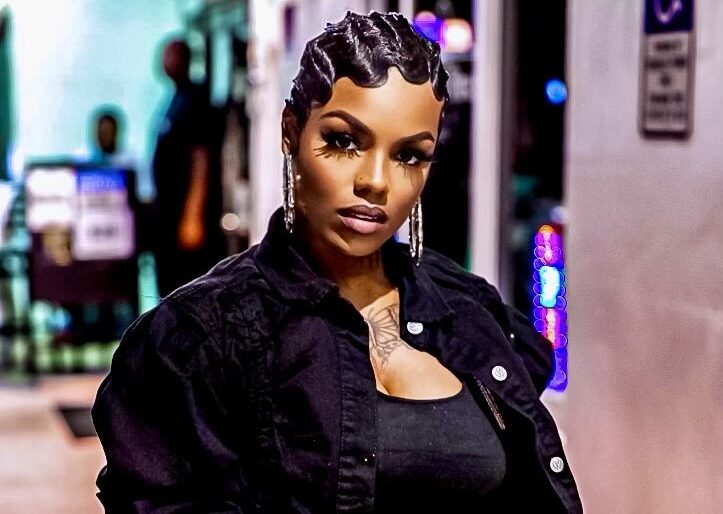 The world of entertainment is often graced with artists who possess a unique and multifaceted talent, and 4oreign Monae is one such gem. Hailing from a city known for its rich artistic heritage, Chicago, she has captured the hearts of audiences with her remarkable range of vocal music. In this blog post, we will journey through the two distinct yet harmonious sides of 4oreign Monae's artistry – her raw, unapologetic hip-hop verses and her soul-stirring melodic singing.
4oreign Monae's journey in the entertainment industry was ignited by her passion for hip-hop. From the very beginning, her verses have been characterized by their raw, unfiltered emotion and socially conscious themes. Her tracks are more than just music; they are a reflection of the struggles, the triumphs, and the stories she has witnessed and experienced. Let's delve into her music world:
4oreign Monae's hip-hop is marked by its storytelling prowess. Her lyrics shed light on societal issues, gender equality, and her personal journey. Raw Emotion: Whether she's addressing issues of injustice, resilience, or empowerment, 4oreign Monae's hip-hop tracks are brimming with raw emotion. Her delivery is a potent mix of passion and authenticity, striking a chord with audiences who appreciate the unvarnished truth.
While her roots are firmly planted in hip-hop, 4oreign Monae's artistry transcends genres.
Her melodic singing is a captivating contrast, offering a glimpse into the depth and versatility of her musical talents. Her singing voice is a soothing, melodic instrument that can move audiences to tears or uplift their spirits. Here's a look at the other side of her musical spectrum:
 Her melodic singing often delves into the realms of love, self-discovery, and inner reflection. The emotional depth of her songs has the power to connect with audiences on a profound level.
4oreign's singing also showcases her remarkable versatility. She can effortlessly transition from the gritty world of hip-hop to the ethereal and melodic, demonstrating her dynamic range and artistry.
Her music is a mirror reflecting the multifaceted nature of the human experience, resonating with those who appreciate unfiltered emotion and soul-stirring melodies alike. As she continues to evolve and inspire, 4oreign Monae's artistry stands as a tribute to the diversity and depth of the human spirit. Check out her latest release "Foreign" out now on all digital platforms.
Website: https://www.4oreignmonae.com
Instagram: https://www.instagram.com/4oreign_most_wanted
Twitter: https://twitter.com/4oreign_monae
Facebook: https://www.facebook.com/profile.php?id=100064832105287