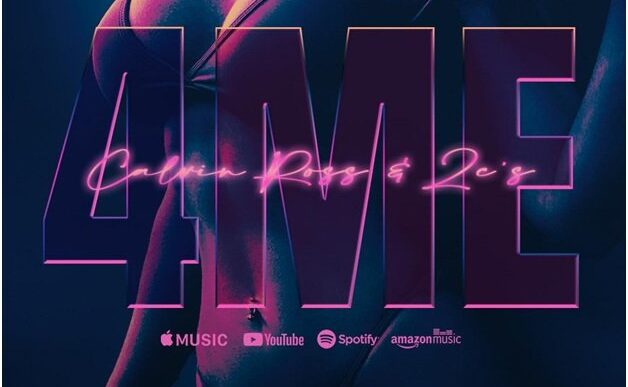 There is something about music that can touch the soul. Whether it's a ballad that brings tears to your eyes or an upbeat tune that makes you want to get up and dance, music has the ability to connect with us on a very personal level. And for many of us, that connection is even more powerful when it comes from an artist we love. That's why "4 Me" by Calvin Ross and 2c's is such an emotional song. It speaks to the deep connection we have with our loved ones, and how important it is to never lose sight of that bond no matter what life throws our way. The lyrics are simple but powerful, and they will touch your heart in ways you never thought possible. So if you're looking for a song that will remind you why life is worth living, then check out "4 Me" by 2c's and Calvin Ross.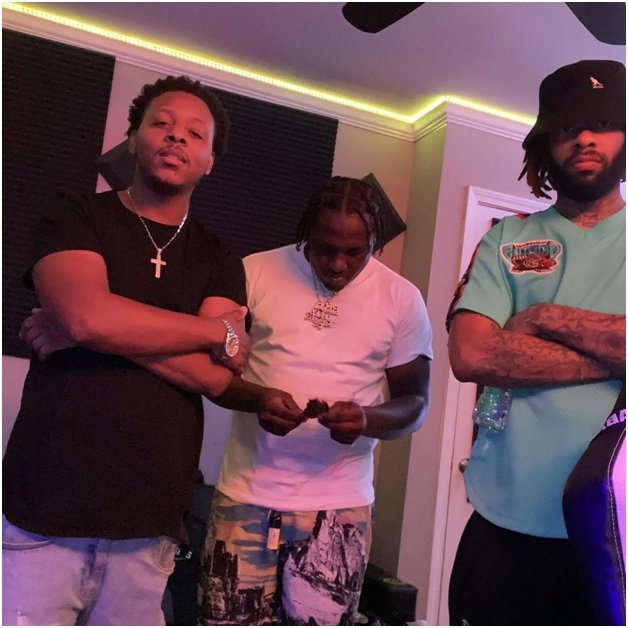 2c's is a rapper and producer hailing from Jackson Tennessee. Growing up in an area of poverty he witnessed quite a bit of crime and violence, even losing a lot of close friends to prison and gun violence. 2c's and Calvin Ross became acquaintances when they were 14 in Washington Douglas Courts, a low income housing area in Jackson Tennessee. The two came together and collaborated on a few songs. Years later 2c's meets Calvin's now manager Trea Dot, who took them both to Atlanta to meet with multi platinum and Grammy award winning producer Drumma Boy. Where 2c's gets his fresh start in the music industry as a rapper and producer.
2c's has a unique flow and style that sets him apart from most rappers. His music is often rooted in soulful beats and catchy hooks, making it easy to listen to even if you don't know the lyrics. 2c's is also a music producer. He's worked with a variety of artists with the assistance of multi platinum and Grammy winning record producer Drumma Boy. His production skills have helped make him one of the most in-demand music producers in the industry. Working with the likes of Young Buck, Dae Dae, Paper Route Jay Fizzle, Big Moochie Grape, and plenty others to date. His unique style and production skills make his music stand out from the crowd. If you haven't heard his music yet, be sure to check it out!
Calvin Ross was born in Jackson, Tennessee, in a middle-class family. Ross was placed in foster care only a few months old and stayed there till he was 9 when he moved to Detroit with his late grandparents. Moving back to Tennessee at the age of 14, he quickly fell into the street life and spent the majority of high school in juvenile facilities. He started recording music at the age of 19 or so and quickly developed a following in his hometown. Ross has been making waves in the music industry for quite some time now. He started his career by releasing music on YouTube, and has since amassed a large following thanks to his unique style and vocal tone.
2c's and Calvin Ross are known for their catchy hooks and energetic delivery, which is sure to keep you entertained from start to finish. Their lyrics are full of life lessons that can be applied to any situation, and their music is sure to inspire you to reach your goals. If you're looking for artists who can bring your music to the next level, then Calvin Ross and 2c's are definitely worth checking out. The two are longtime friends who share a love for music and creating art.. "We just connected on a really deep level musically, so it was really easy to start making music together," said 2c's
2c's and Calvin Ross released their first EP "Erotica" in 2018 which was executive produced by Chriz Beatz that reached number 30 on the Hip Hop iTunes Charts. Today they come to us with a new release from their upcoming project "E2". Also produced by Chriz Beatz the EP is a continuation from their previous project Erotica. The single "4 Me" has a upbeat tempo with a positive vibe where R&B crooner Calvin Ross sings "Show me what's up, Do it 4 Me yea". Looking forward to the new release from these 2 promising artists.
Follow 2c's on Instagram and twitter
Follow Calvin Ross on Instagram and twitter
Pre order "4 Me"