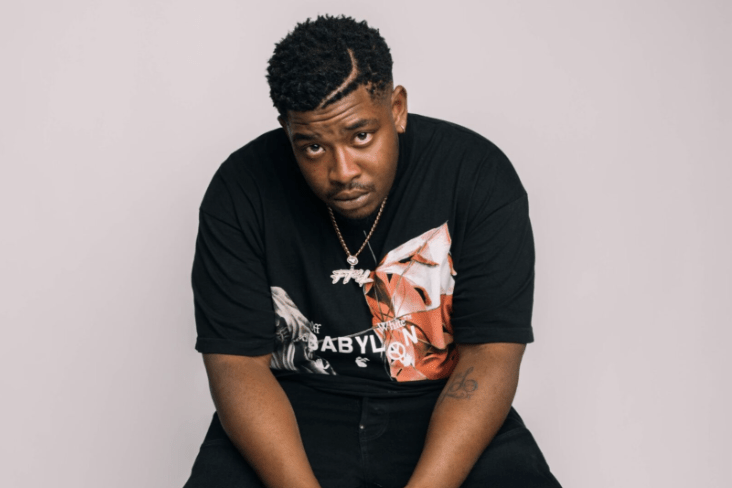 Emerging artist 250z (@Official250z) is making waves in the music industry with his distinctive blend of trap and R&B, and his unwavering commitment to authenticity. Drawing inspiration from a lifetime of exposure to music and driven by a desire to create something fresh and innovative, 250z is carving his path in the industry with a sound that's uniquely his own. His latest project 'Free Think' sets the tone for his music and showcases his creativity throughout the entire 10-track EP.
Describing his music as "very melodic with a trap spin," 250z wants to bring a new style of trap and R&B to the game, and says that he's done his homework on artists he's inspired by. "Chris Brown, Future, James Fauntleroy, and a bunch of others definitely molded my sound and the sound for this album."
250z brings a unique duality to his creative process. At times, he delves into deep introspection and writes lyrics late into the night, resulting in soul-stirring tracks like "Be With You?" On other occasions, he embraces spontaneity and lets the beat guide his vision, resulting in infectious grooves as seen in "Big Smoove." Regardless of the approach, emotions and thoughts come together seamlessly, giving birth to music that captures the essence of 250z's artistic expression.
As a rising artist, 250z faces the challenge of staying focused both inside and outside the studio. To overcome this hurdle, he maintains relentless consistency, dedicating himself to music every single day.
"I don't give myself any days off of music, even if I'm not in the studio," he says. "I'll write or look at interviews or watch certain performances for inspiration."
Looking ahead, 250z's goals and aspirations are clear: build a devoted fan base and establish a recognizable name and sound within the industry. Unbound by a specific message, he lets his music speak for itself, allowing listeners to interpret the meaning and find their connection with each track.
To keep up with 250z and witness his rise to stardom, follow him on social media:
Official250z on all social platforms
250z on all streaming platforms
Stream the music below: