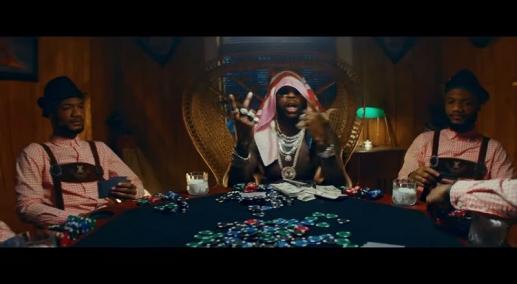 Watch 2 Chainz "2 Dollar Bill" Video ft. Lil Wayne & E-40
Today, 10 April 2019: 2 Chainz drops off video for his Mustard-produced single off his album Rap or Go to the League "2 Dollar Bill" featuring Lil Wayne and E-40.
In the Clip, 2 Chainz is posted up at a poker table, while Lil Wayne gets a bunch of wild objects removed from his body and E-40 delivers his raps at the kitchen table. "Spit cold shit, need Mucinex," Chainz raps. "Diamond chain 'round my neck with the crucifix."
"2 Dollar Bill" follows the Ariana Grande-featuring "Rule The World" and "Girl's Best Friend" with Ty Dolla Sign, which can be found on 2 Chainz' latest album Rap or Go to the League.
Chainz hit the stage on "Jimmy Kimmel Live!" to perform "Rule the World" and "NCAA." Earlier in the week.