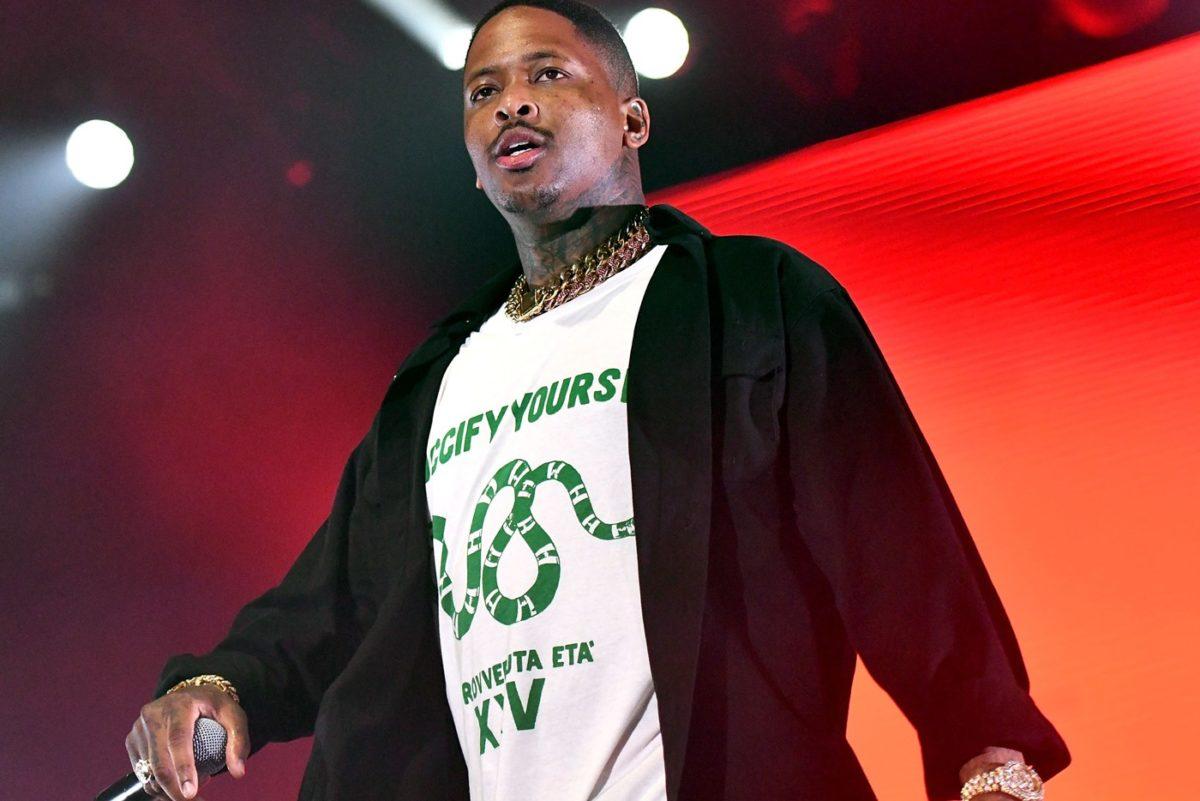 Rapper YG was arrested early Friday morning on robbery charges in a police raid at his Chatsworth home.
According to TMZ, YG was taken into custody when Los Angeles County Sheriff's deputies served a search warrant at his home at around 4 a.m. in the 22000 block of Zaltana Street.
the 29-year-old rapper, whose real name is Keenon Jackson is currently being held on $250,000 bail at the Men's Central Jail. He is expected in court for arraignment on Jan. 28.
In July 2019, YG was found to be the owner of an SUV involved in a deadly shootout with authorities in Los Angeles.
He denied knowing how his Cadillac Escalade came to be involved, telling TMZ at the time, "I was nowhere near the scene of this incident and had been in a recording studio all day in Hollywood," he said. "I was there until after midnight on the Fourth of July and didn't learn of these events until after they happened."
A few weeks after the shooting in July, a house leased in the Hollywood Hills by YG was raided. The rapper wasn't at the home at the time of the raid but one person is known to have been arrested.
YG is currently scheduled to perform at the Grammy Awards on Sunday night, as part of an all-star tribute to his late collaborator Nipsey Hussle. It looks like he might not be a part of that now.