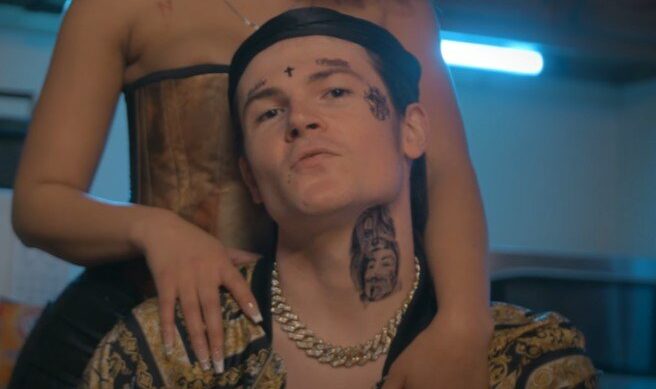 Tarzzahn just released his visuals for "Pu$$y Poppa" (currently has over 197,000 streams on Spotify) and it's absolutely hilarious. The video itself goes perfectly with the song — and they even managed to get a Tarzzahn "lookalike" full of tats just trying to have a good time, with some beautiful ladies and everything else.
Directed by Jeff The Mexican, the video features comedic skits and great visual effects to compliment the vibes the song itself brings. The record itself was another product from frequent collaborator, producer "Youngstarr Beatz" which has worked super closely with Tarzzahn throughout his career.
When asked about the visuals and what inspired them, Tarzzahn mentioned:
"In some point in life you want to see a woman pop her pussy. With that you have to give the world access to that & also it's always going to be multitudes of people trying to be with you when you reach these levels of success. When you really think about it pussy is a form of liberation. Lol, what's more powerful than pussy?"
Watch the video now and be sure to follow up with everything Tarzzahn and Youngstarr Beatz have going on for the future as they continue to release records together like this one.