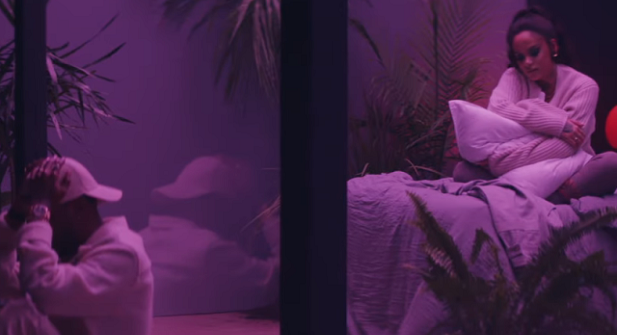 Watch Kehlani & 6LACK "RPG" Music Video
Today, 17 April 2019: Kehlani joins forces with 6LACK in the video for "RPG" off her mixtape While We Wait which was released in February.
In the clip, Kehlani is trapped in a glass box with a series of phones laid out in front of her. 6LACK appears in another box alongside Kehlani writing "2/19/17" on a glass board. They later meet up in another box filled with greenery.
The video drives home the lyrical content of the song further, with the two separated by boxes they can only see each other through.
Watch the video for "RPG" below and share your thoughts.